Amazon's Best Selling Cameras, Lenses & Tripods
Because Amazon is one of the world's largest marketplaces for digital camera gear, checking out the best sellers in photo related categories provides a sense of what's popular—and maybe even a few surprises.
Ground Rules
In order for this story to make sense, we had to ignore some of the outliers in most categories. For example, we bypassed baby monitors and security cameras that were included in Digital Camera rankings. And in the Lenses category we skipped over the screw-in auxiliary lenses that are often seen at very low prices and perform accordingly.
Rankings are based on product sales at Amazon and are updated hourly. If you search Amazon, the rankings you find may therefore be a little different.
Amazon Best Sellers in DSLR Cameras
The Canon EOS Rebel T7 swept the category—in fact, Canon DSLRs occupy every slot from #1 through #16. The Canon T7 holds eight of the top 10 spots, if we include that #3, #7 and #8 Best Sellers are Canon EOS 2000D cameras, the T7-equivalent model that Canon distributes to be sold in Europe and other markets outside the US.
The Canon EOS T7 is a very capable and affordably priced beginner's DSLR camera. It's most often sold with a Canon EF-S 18-55mm f/3.5-5.6 AF zoom with image stabilization. The T7 has a 24.1-megapixel Dual Pixel CMOS APS-C sensor and features a 9-Point eye detection AF system. It has built-in Wi-Fi and NFC technology, and the ISO ranges from 100 to 6400. You can buy the Canon EOS Rebel T7 is various aftermarket kit configurations. The base (non-kit) price at Amazon for the Canon EOS Rebel T7 with the aforementioned 18-55 Canon zoom is $479.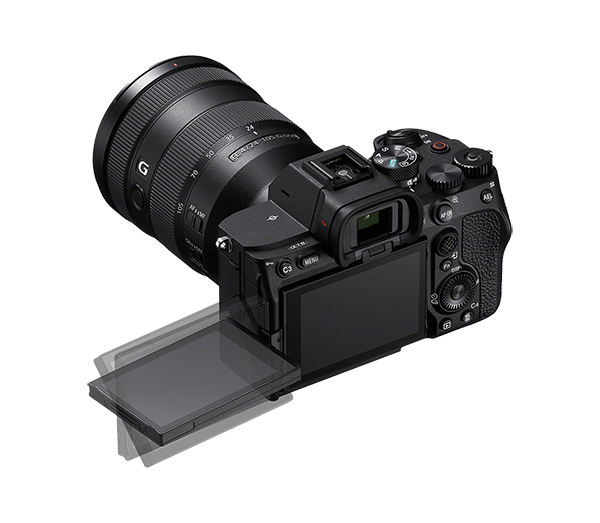 Amazon Best Sellers in Mirrorless Cameras
The Sony Alpha 7IV, a pro-level full-frame camera, tops the list. Amazon offers it body only or with any of several optional lenses, including the 16-35, 24-105, 24-70 zooms and even the 35mm f1.4 prime wideangle.
The Sony Alpha 7VI features a 33MP full-frame Exmor R back-illuminated CMOS sensor, Sony's proprietary BIONZ XR image processing engine, a 3.68-million dot electronic viewfinder and a 3-inch, 1-million dot Vari-angle touchscreen LCD. It also has 759-point AF, Real-time Eye AF and 5-Axis SteadyShot Image Stabilization—plus a very long list of other desirable features. You can't ask for much more. Oh—it also records 4K video up to 4K 60p 10-bit, and is popular with both pro photographers and pro videographers.
The Sony Alpha 7VI is available body only (without lens) from Amazon for $2498. It can also be purchased with your choice of lenses at commensurate prices. To see a broader assortment of Sony products (TVs, speakers, etc.) visit the Sony Store on Amazon.
Amazon Best Sellers in Point & Shoots
Frankly, I categorize the Panasonic Lumix FZ80 as an ultra-zoom, not a point-and-shoot, because it IS an ultra-zoom, not a point-and-shoot. But I don't want it to miss its day in the sun. And afterall, it is point-and-shoot easy to use. Currently the Lumix FZ80 is available from Amazon for $347.
The Panasonic Lumix FZ80 comes from a long line of outstanding Lumix ultra-zoom cameras. It has an 18.1-megapixel sensor and a 60X zoom lens that extends from 20mm to a whopping 1220mm (35mm equivalent). To keep camera shake from becoming a disruptive factor, the Panasonic Lumix FZ80 has Power O.I.S. (Optical Image Stabilizer). In addition to a high resolution EVF, the FZ80 has a 3-inch touchscreen LCD. It also captures 4K video and has a host of other features that make it a good choice for many shooting situations, especially where a very long telephoto is desired—like sports, nature and birding.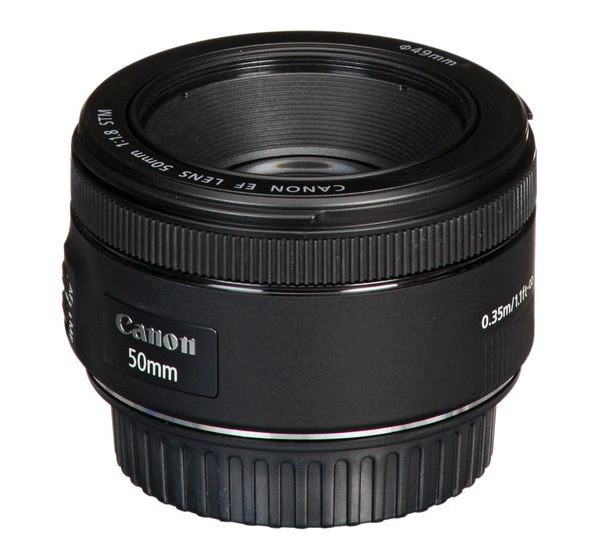 Amazon Best Sellers in Camera Lenses
There's something special about using a 50mm lens on camera that has an APS-C sensor, as can be seen in this Shutterbug video that has been viewed 2.9 million times on YouTube. Because the 50mm is designed for 35mm format, it takes on the equivalent focal length of 75 or 80mm (depending on camera brand). So for little money, one can own a fast f1.8 portrait lens that's also great for low-light work.
The Canon EF 50mm f1.8 STM prime lens is Amazon's best selling DSLR lens. The optical design arranges 6 elements in 5 groups and it focuses to 1.15 feet (about 0.35m). For fast and quiet autofocusing, the Canon EF 50mm f1.8 STM prime lens uses a stepping motor (hence the STM tag). It's also quite small and light, just 2.7 x 1.5 inches (69 x 39mm) and 5.6 ounces (160g). So it's easy for any Canon photographer to habitually tuck one in a pocket or gadget bag in case the need to use it arises.
The Canon EF 50mm f1.8 STM prime lens is available from Amazon for $125.
Amazon Best Sellers in Tripods
With more than 80,000 reviews and a $14.99 price tag, the Amazon Basics 50-inch tripod leads the field Amazon tripod sales. Features are basic, but what can you expect for the price of a super-sized hamburger meal? Note and note well: Not Recommended for "…heavy, high-end DSLR cameras…" because if can support a maximum weight of 4.4 pounds (2 kilo). Extend that logic and include mid-size cameras with long tele-zoom lenses.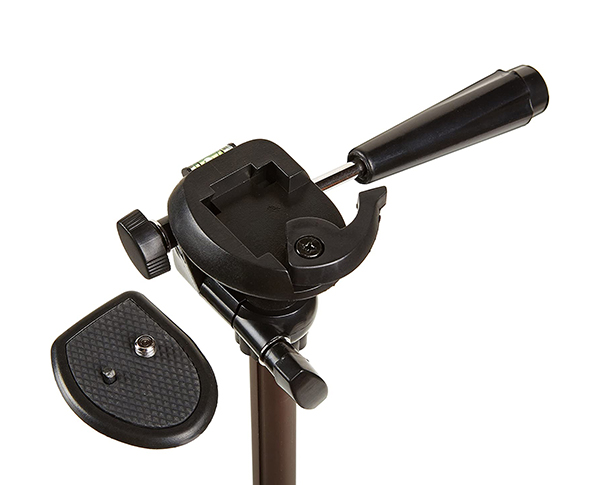 Made of aluminum, the Amazon Basics Tripod weighs just over a pound and comes with a 3-way head and quick-release baseplate. When collapsed it measures 16.5 inches for easy packing, and it extends to 50 inches (127cm). Again—do not put anything heavy on this tripod.
Amazon Best Sellers in Camera Bags & Cases
At this time, this category's Top 10 is too anemic for us to explore. But if you're looking for a new bag, check out this story: How to Buy a Camera Bag.
—Jon Sienkiewicz
(As an Amazon Associate, Shutterbug earns from qualifying purchases linked in this story.)