Accessories Off The Beaten Path; Innovation Abounds, And Goes Out Of Bounds
In our photokina reports we usually have a section dubbed "Weird and Wonderful," the unique and daring products that appeal to more photographers than any of us care to admit. Some meet real needs in unique ways, or anticipate unique needs among a small group of photographers, but all are certainly interesting. We present them as such for your consideration.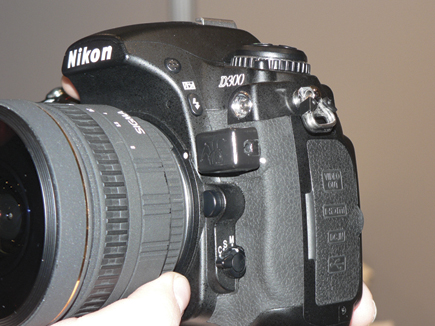 We start with a company called foolography and a product named "Unleashed." This tiny new product is so small it's practically unnoticed when attached to a camera body. It's a wireless direct geotagging device that passes GPS data to the camera (but not every camera). It simply plugs into the 10-pin port on most models of Nikon D-SLRs, is unobtrusive, and lets the hot shoe remain available for use with a flash. It measures a mere 18.5x13x11mm and weighs just 5 grams. When connected you barely know it's there. The MSRP will be about $250. Versions for other cameras are being worked on. There was no U.S.A. distributor when we saw it, but perhaps there will be one by the time this is published.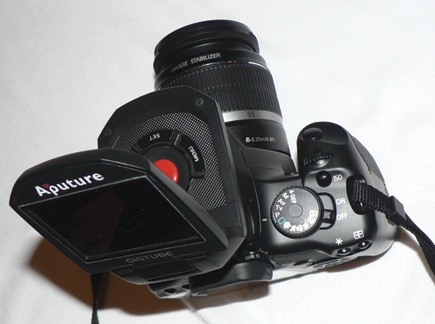 The Aputure Gigtube LCD is a small viewing device that attaches to your digital camera's hot shoe. A 2.5" LCD screen can be lifted up and rotated so you can see exactly what the camera LCD shows but in almost any position. More impressive, it can be removed from the camera and serve as a wired (6-foot long) remote control to fire the camera while still being able to view the actual image on the LCD. It's compatible with all Canon and Nikon D-SLR cameras. No U.S.A. distributor as of yet.
The Delkin Fat Gecko is a durable, steel frame, dual suction cup mount with a double knuckle ball socket top that allows 360? tilt or turn. It's easy to securely attach your camera or camcorder weighing up to 3 lbs to most any smooth surface. An included short extension tube permits height adjustment. Optional attachments include clamp-style mounts for handlebars and a strap-fastening bicycle mount. It will hold more than 5 lbs. The MSRP is $90.
Dot Line's Cam Caddie is a universal stabilizing camera handle intended primarily for camcorders but is suitable for still cameras. It's a rubberized horizontal "U" shape with the open end facing forward with the lens pointing in that direction. By grasping the top you can maneuver the camcorder or camera about while viewing the image on the camera's LCD. The long base offers a wide selection of tripod screw positions; feet extend from the base so it can be set down on a flat surface when not in use.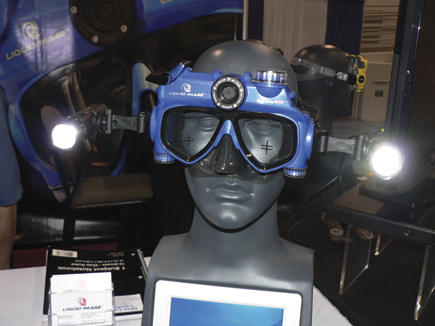 Liquid Image Scuba Series HD320 Camera Mask

LATEST VIDEO

SPONSORED VIDEO
Testing Tamron's SP 150-60mm G2 lens while capturing birds and alligators in Apalachicola, Florida.