9 Great Ideas for SPECTACULAR Fall Photos (VIDEO)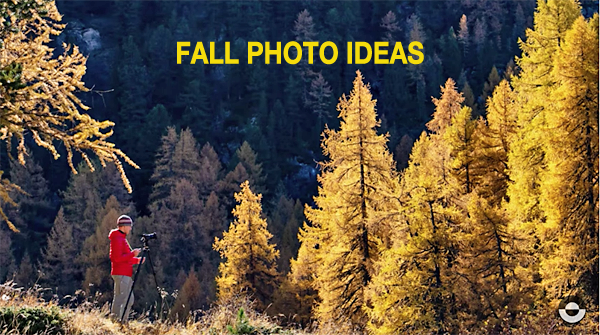 If you're like most outdoor photographers you've been awaiting the arrival of autumn for weeks. And now that this spectacular season is finally here, you shouldn't require much inspiration to grab your gear and get out in the field.
Even though you're highly motivated, we thought we offer a variety of great ideas to help you make the most of this enchanting and colorful season. In the five-minute tutorial below you'll pick up nine simple tips for making spectacular images that stand out from the crowd.
This episode is presented by our friends at Viewfinder Mastery, a growing community of international photographers who participate in online tutorials, exchange techniques, and share their results. The tips you'll find below are sure to help you depict the captivating colors of fall.
Photographer Matt Anderson is the Director and lead instructor at Viewfinder Mastery and the ideas he presents here are more about finding fantastic fall photo opportunities than camera settings or mastering arcane shooting techniques.
This is the time for big vibrant vistas, and Anderson suggests revisiting your favorite summer hikes, paying particular attention to locations with big sweeping views. If you're lucky enough to live near mountains or foothills, he recommends gaining some elevation so you can shoot down into valleys that are resplendent in beautiful warm tones. And consider stitching multiple images together for impressive panoramic shots.
Anderson says, "the early bird gets the light," and he urges you to arise early for soft morning illumination. He also demonstrates how to take a few risks shooting into the sun, as colorful backlit leaves often provide a beautiful tableau. And to accentuate fall colors even more, don't forget to stash a polarizing filter in your bag.
Other helpful ideas, illustrated by Anderson's striking images, include "doubling up on color" by including reflections in a pond or lake, making long exposures along the shady banks of a stream, capturing detail or macro images of small subjects on the ground, and creating your own interpretation of the season by shooting interesting abstract photos.
You can find much more of interest by visiting the Viewfinder Mastery YouTube channel, so head over there after watching this video.

FEATURED VIDEO