7 Simple Tips that Will Improve Your Photos Instantly (VIDEO)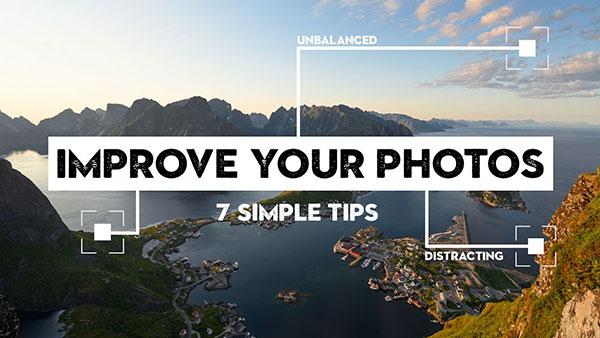 If you really care about your photography, you should be always looking for ways to improve it. Objectively speaking though, sometimes it takes an outside voice to offer some honest advice.
In the below video, photographer Nigel Danson provides that helpful and informed voice.
"Do you ever look at your photos and wonder what could be done to improve them?" Danson asks. "In this video I share 7 principles/tips to help understand what can make your photography better."
Here are the seven tips that Danson shares in the clip. As usual, he also shares his photos, both good and bad, in the video as a way of demonstrating how these seven principles improved his own photography.
#1 Edges
#2 Route Through
#3 Simplicity
#4 Resting Point
#5 Separation
#6 Space
#7 Balance
Watch more of Danson's excellent photography videos on his YouTube channel, including this one where he shares seven simple Lightroom tips that will help transform you photos.

FEATURED VIDEO