7 Camera Things I Need for Spring
Over the past 72 hours I've removed 19-inch-deep snow from my driveway and spent three days and nights without heat or lights. Things were so bad my faithful dog ran an ad in the newspaper looking for a new home. I don't know what I did to irk the snowplow driver but he neatly sealed my drive with a four-foot wall of solid ice. And did I mention that four of my trees fell from the weight of the snow, one narrowly missing the house? So in the wake of this madness I did the only thing a sane person would do: I made of list of the new camera stuff I want to get if the sun ever shines again in New Jersey.
The bright spot in this mess was my Litra Torch. I reviewed this product last October (link here). It provided omnidirectional light throughput the ordeal. At the dimmest level (100 lumens) the battery lasts for about four hours, but I was able to juice it with a brick battery as needed.
Here's my list.

1. New Polarizer
I have several polarizing filters in various sizes, but most are pretty old. Nowadays polarizers are thin and therefore are more useful on wideangle lenses. I used the Cokin Pure Harmonie which bills itself as the thinnest in the world. I've also reviewed the very thin and excellently made Sirui (pronounced "sue ray") polarizer. Both are outstanding and either will do.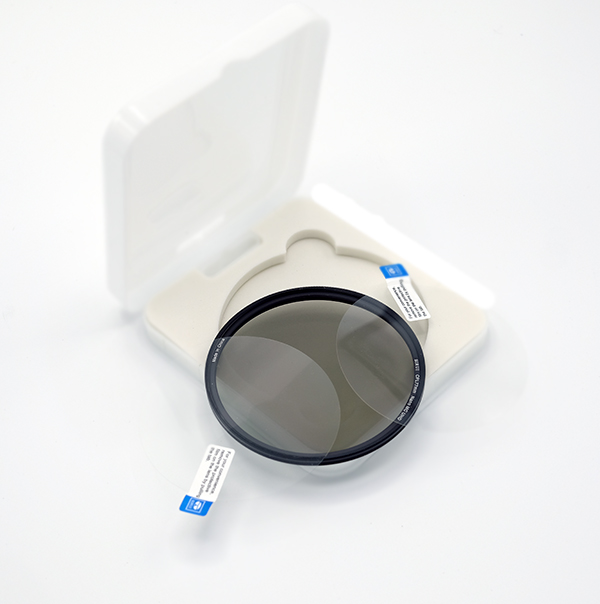 2. Tamron 90mm Macro with VC
Tamron has been building 90mm Macro lenses for what seems like forever. A couple years ago they introduced an enhanced version with Vibration Compensation (VC). Shutterbug covered the announcement. On a full frame DSLR, a 90mm macro with an f/2.8 aperture is a superb creative tool. And on a crop-frame DSLR the lens equates to a 135mm f/2.8 that can focus 1:1 (life-size) without an adapter. Having image stabilization moves this from the "nice to have" list to "crucial tool" in my book. Street price is around $650.
3. New Pair of Lowa Shoes
Don't laugh, what you wear on your feet really matters. In the spring of 2009 I bought a pair of Lowa shoes. They weren't cheap and I basically am cheap so the investment came as a surprise to the entire family. Well, it's been nine years and they're still as good as new. Of course, I don't wear them daily, but they have seen plenty of use. Time to look for a new pair—maybe Lowa Aerox GTX® Mid Surround. I don't know shoes, but my feet know comfort.
4. A Drone — Any Drone
I've been a Luddite about drones, partly because I've always fancied myself more of a still photographer than a video guy. Also because I know that I am particularly good a crashing things that fly, but that's a story for another time.
5. Sigma 12-24mm f/4 DG HSM Art Lens
Ever since I had a chance to shoot with this lens—I reviewed it here about one year ago—I've wanted one. I've decided that this is the year.
6. Bexar Goods Vagabond Camera Strap
I never knew I wanted a camera strap from Bexar (pronounced "bear") Goods until one mysteriously showed up on my doorstep. Knowing that I'll have to return the sample as soon as I find out who sent it to me, I've added it to my Spring Photo Wish List. Let me describe this top grain cowhide leather strap to you. Imagine a tapered belt about 15-inches long. On either end a half-inch wide strap is attached by a pair of heavy copper rivets. Nickel silver buckles on both straps enable full adjustment. And on the end of each strap is a large split ring. This is one heavy-duty camera strap.
7. Replacement For My Sony R100
It finally happened—my teenager latched onto my Sony R100 and I couldn't be more delighted. For awhile there I thought she'd continue to use her iPhone forever instead of a real camera. Yes, this means I have to buy a new something or other, but that's okay. I'll find something new. Stay tuned.
—Jon Sienkiewicz

FEATURED VIDEO