5 Stupid Things You Should NEVER Do with Your Mirrorless Camera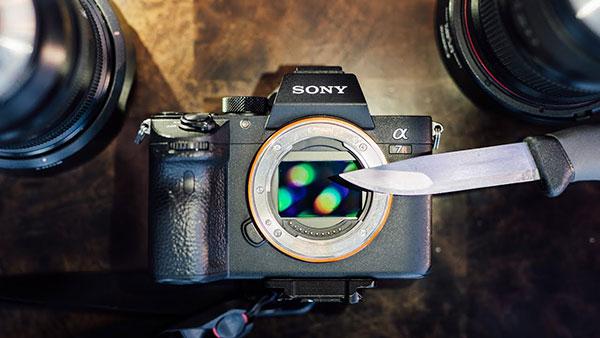 Because mirrorless cameras, by their very nature, have no mirrors like their DSLR counterparts, their sensors can get exposed to the elements when you take off the lens. That means things like dust, debris, moisture and general nastiness can stick to the sensor and defile your photos. (The only real exception is the new Canon EOS R, which automatically covers the sensor with a shutter when you change lenses, a feature we hope will become standard for all mirrorless cameras.)
Consequently, your instincts as a photographer might be to try to do an impromptu cleaning session of your sensor. When you're out in the field and don't have the proper cleaning tools, such as a blower, that can be a big mistake.
Travel photographer Pierre T. Lambert has made these sorts of mistakes before, which is why he has shared the below video titled "5 Things to NEVER DO with a Mirrorless Camera Senor." Here are the 5 things Lambert discusses in the below video, which was shot on location in freezing cold Chicago:
#5 Don't Blow on Your Camera with Your Mouth
#4 Do Not Point Your Camera Upwards
#3 Do Not Change Lens in a Dusty Environment
#2 Leave Your Camera Laying Around Facing Up
#1 Do Not Clean Sensor with a Cloth
Watch the video and then go visit Lambert's great YouTube channel for more photography content. You should also check out this quick tutorial with seven helpful tips on how to properly take camera of your camera.

FEATURED VIDEO