5 Favorite Ingenious Photo Accessories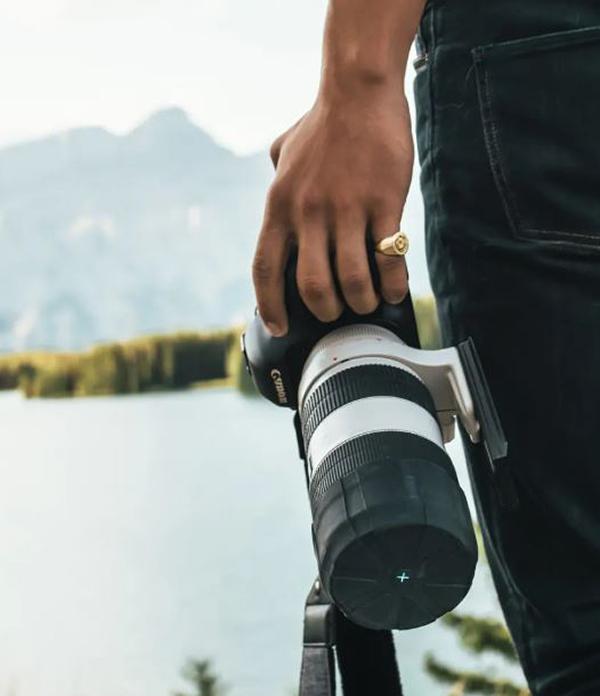 It takes a brilliant mind to invent something, but creating a product that alleviates life's small-but-nagging annoyances takes true genius. Here are five clever products no photographer should be without.
Strap Gummy
Nothing is more annoying than buying a high quality camera strap or bag strap and later discovering that it does not have a friction pad or anything at all to keep it from slipping off the shoulder. You can buy an aftermarket pad to treat the problem, but usually the size and color don't match the strap.
From nearby Syracuse, NY comes a solution: strips of removable self-adhesive silicon. We know that silicon is used for many things from muffin pans to computer chip substrate to enlarging much of Hollywood. Here's a new use.
Claimed to stick to "…almost any flat purse or shoulder bag strap including leather, faux leather, suede, fabric, nylon, vinyl…" I can attest that it sticks like crazy on the nylon gadget bag strap where I applied it. And it keeps the strap smack dab on my clavicle where it belongs.
Strap Gummy's are sold in a four-pack for $14.95. For smaller applications, a set of six Purse Gummy pieces (3 semi-clear, 3 black) cost $12.95 with free shipping. Order either direct from Purse Gummy.
Right Angle Extension Cord
If it makes you crazy to see outlets on your surge-protected powerstrip left empty because some large adapter overfills the adjacent space, buy one of these. More than just another extension cord, the ultra-low-profile power extension cord connects NEMA 5-15P to NEMA 5-15R (3-prong male plug to 3-prong shrouded female receptacle) and is constructed from heavy-duty 16 AWG cord. It's rated for 13 Amp / 125 Volt, and it's short (about 12 inches tip to tip) so the surrounding area doesn't become a jumble of tangled wires.
Available for $5 from Cable Leader, it's also a great way to liberate an outlet that's hidden behind a file cabinet or other furniture.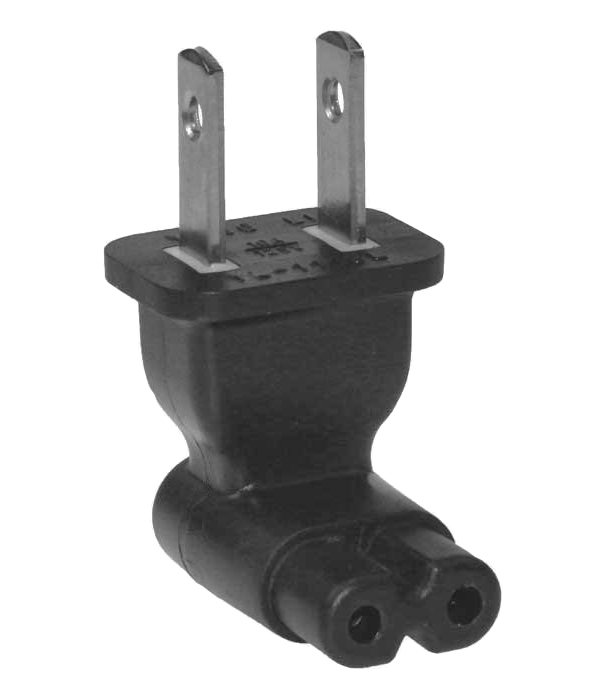 Cordless Right Angle Charger Adapter
Tired of carting around a 3-foot cable to connect a tiny battery charger to the wall outlet? Me to. So I bought some of these from SF Cable. The full name is "Two-prong right angle plug adapter, USA IEC 60320-C7 receptacle to NEMA 1-15P plug." Click this link to order one for $3.25.
Incidentally, SF Cable has a cool techie website with about a zillion nerdy cables, adapters, extensions, etc. Good prices, too.
AccuPower AA to D Size Plastic Battery Adapter
Without looking in your closet or desk drawer, I can predict that you have a slug of AA batteries and maybe some AAA but probably not many size D and no size C at all. Am I close? So when you need a D cell you have to buy two.
Or you can adapt two of the AA batteries you already own using this AA to D adapter. Available from Thomas Distributing for $3 (but may be on sale for less).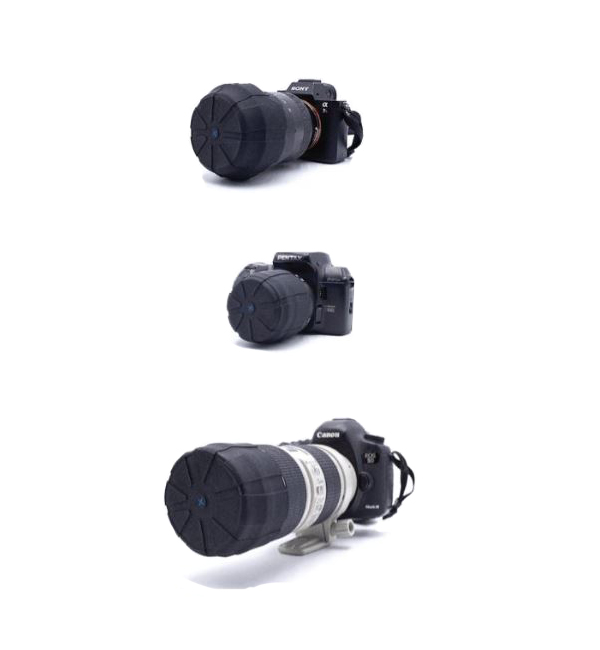 Universal Lens Cap
Full disclosure: I have not tried this product, so what I'm relaying to you is based solely on information from the manufacturer and my optimistic imagination. I very rarely write about things I haven't personally used but I'm making an exception here because the product is a clever idea and fills a need that I share with many other photographers. I think.
The product is a universal lens cap offered by Kuvrd Camera. "Kuvrd," apparently, is the millennial spelling of "covered." Hmmm. At first I thought it was a new Icelandic yogurt brand.
Kuvrd ULCs are made from rubber and stretch to fit and surround lens barrels between 60mm and 120mm in diameter—a very healthy range. You can use them over the front of the lens, as a rear cap, or both. You can stack them in layers for added protection. And when not on a lens they can be wadded into an easily-storable ball.
The maker says they're waterproof, dustproof and shock-absorbent, and that they have 9,000 customers worldwide who collectively have purchased 40,000 units. That number seems high to me, but what do I know? The only downside I can see is the cost ($30 for one, $45 for two or $150 for 10). Ordr frm Kuvrd Camera.
—Jon Sienkiewicz

FEATURED VIDEO