5 Boudoir Photography Tips on How to Capture Artistic Nudes (NSFW VIDEO)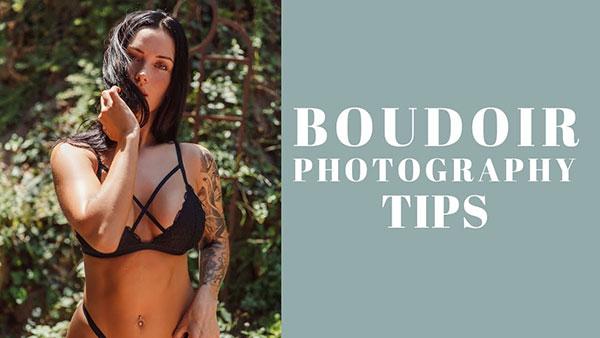 Boudoir is one of the most intimate types of photography you can find. However, it enters an even more sensitive area when it focuses on photographing nude or semi-nude subjects.
What's the proper way to conduct a nude boudoir shoot? What is the best approach to photographing a nude model? What should you do and, perhaps more importantly, what shouldn't you do if you've booked a nude boudoir session?
Fortunately, the brother and sister boudoir company LA Love Creative have a lot of experience with capturing artistic nudes of boudoir models. They also have some great answers to the above questions.
In the below video, Armani from LA Love Creative teams up with professional model Kayla Lauren for a nude boudoir shoot and offers five helpful tips on how to handle this delicate artform.
"There are so many different styles and directions you can go as an artist," Armani says. "But, after shooting this style for a while, I have gathered some knowledge that may help you next time you shoot artistic nudes. So, in this video, I will break down my tips on shooting nude photography."
#1 Communication
#2 Familiar Presence on Set
#3 Comfortable Environment
#4 Less Light
#5 Keep It Classy
Check out the tutorial below but keep in mind first that it is probably not safe for work, even though the more revealing parts of the shoot are discreetly covered up in the video. After you watch it, go subscribe to LA Love Creative for more boudoir tips including this one on how to photograph lingerie.

FEATURED VIDEO