5 Best Photography Travel ESSENTIALS That You Need Now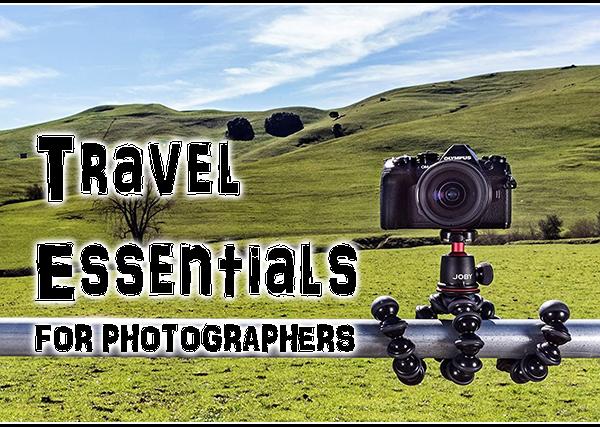 Traveling by car, camper, camel caravan or even backpacking it on foot – you need these five important accessories. (And if you're just hanging around the house like I am, put these accessories on the must-have list right up there with the automatic wine bottle opener and TV remote.)
Okay, so instead of flying the friendly skies of United we're limited to seeing the USA in our Chevrolets. Maximize the pleasure on your next car trip by packing the right accessories. Whether short ride or full day trip, having the just right travel gadgets can make a big difference. So let's put 2020 in the rearview mirror where it belongs and look at the road ahead.
OWC USB-C Travel Dock E
Other World Computing, also known as OWC, has been around for well over 30 years and is the shepherd of several brands including Akitio, SoftRAID and the popular blog Rocket Yard—all names that are well known to the computer elite. They also offer RAM modules, so if you're planning to upgrade an older MacBook like I am, here's a great place to start.
The OWC Travel Dock E connects to your mobile device via USB-C and instantly provides two USB 3.2 Type-A ports, HDMI 2.0 port, SD card reader, Gigabit Ethernet port and USB-C power pass through. Despite that ton of connectivity, the Travel Doc E is only about 3.1 x 3.1 x 0.9 inches (very tiny) and costs only $64. With it you can connect to displays, TVs and projectors with up to 4K resolution via the HDMI 2.0 port. Cleans the clutter from your office workspace, too.
If you need to add ports to your Macs, PCs, iPads/iPad Pros, tablets or phones with a built-in USB-C or Thunderbolt 3 port, this is your gadget.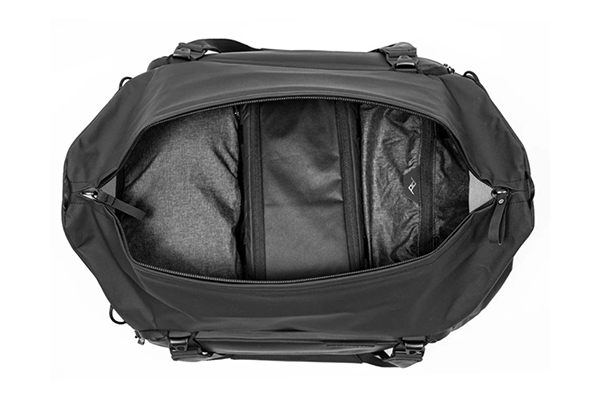 Peak Design Travel Duffel 35L
For years I urged camera bag manufacturers to make a bag that I could place on the floor on the front passenger side of my car so I could protect camera and lens gear without sacrificing accessibility. I even drew (bad) stick-figure designs of my dauntless concept. My words fell on deaf ears so I turned to DIY solutions cobbled from leftover bag inserts and army surplus packs. I even used an insulated 6-pack cooler for awhile. I know for a fact that my ambitions had absolutely nothing to do with the genesis of the Peak Design Travel Duffel; nonetheless, it fulfills my dreams and then some.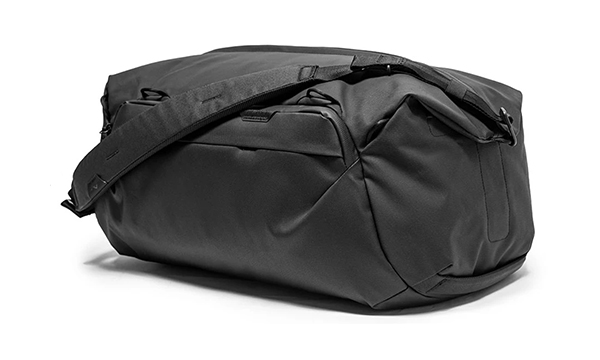 The Peak Design Travel Duffle is legal airline carry-on size but still provides 35L (liters) capacity. It opens like a doctors' bag and closes with a robust #10 weatherproof zipper. It offers a pair of internal pockets and four external for added organization and is perfectly sized to accommodate Peak Designs Packing Cubes (the Tech Pouch is awesome). For easy carrying it features removable padded top handles, a removable padded shoulder strap, weatherproof nylon canvas construction and all-custom aluminum hardware. Available from Amazon, price $129.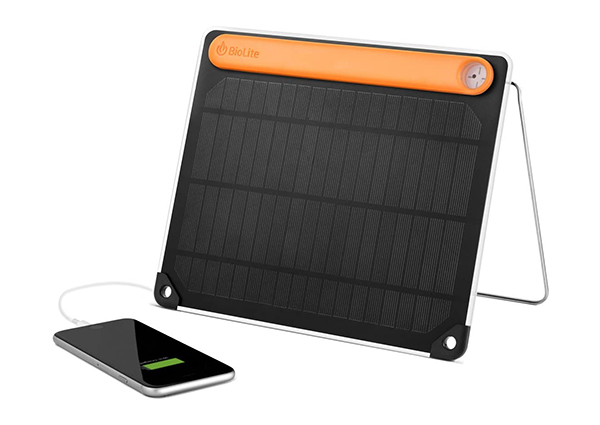 BioLite SolarPanel 5+
The dream of the future—solar power—to keep your electronics running without disposable batteries or AC current. Perfect for camping, backpacking or just plain everyday use, this high-efficiency monocrystalline solar panel has a 2200mAh integrated power bank and delivers 5 Watts. The power bank stores the energy so you stay powered through the night. It's much more efficient than a hamster-powered wheel generator, and quieter too, although not as cute.
The BioLite SolarPanel 5+ features an integrated sundial that aligns the surface of the panel to capture direct rays for maximum charge and a 360° kickstand that provides easy positioning on uneven terrain or hanging from trees and tent poles. A micro USB charge input allows you to get a head start on your power by filling up the battery at home. This is a "gotta getit gadget" as far as I'm concerned. And it's available from Amazon, price is just $89.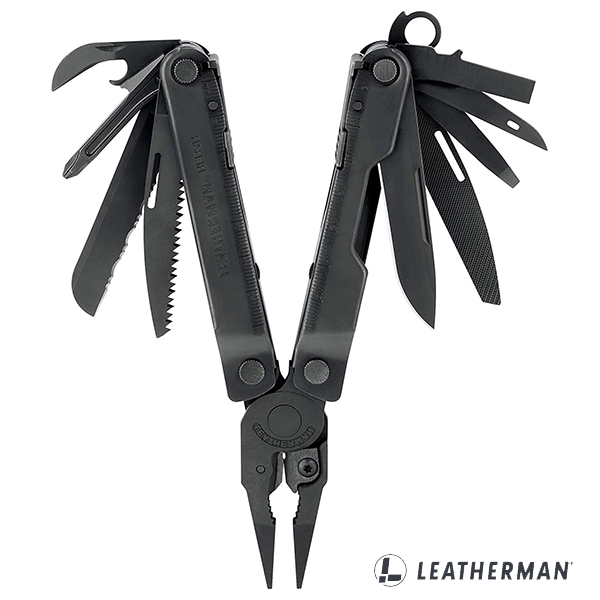 Leatherman Rebar Multitool
Honestly, I cannot remember the last time I went outside without a knife of some sort in my pocket, usually a small Victorinox Swiss Army or gentlemen's Al Mar design blade. They are important tools, but for photographers, nothing compares to the granddaddy of them all, the Leatherman.
The Leatherman Rebar Multitool offers 100% stainless steel construction, removable wire/hard-wire cutters and tools that all lock in place for safety. The four-inch body is 17 tools in one, including knives, pliers, screwdrivers, wire cutters, an electrical crimper, a wire stripper, bottle and can openers, a file, a saw, an awl and a ruler. I broke a blade on mine once (sheer stupidity on my part—one of those "I knew I shouldn't try that" moments I'm not proud of) and Leatherman cheerfully repaired it for free under the 25-year warranty. Sweet. Keep one in the car but don't fly with it. Available from Amazon, price $69 for the Rebar, my favorite model.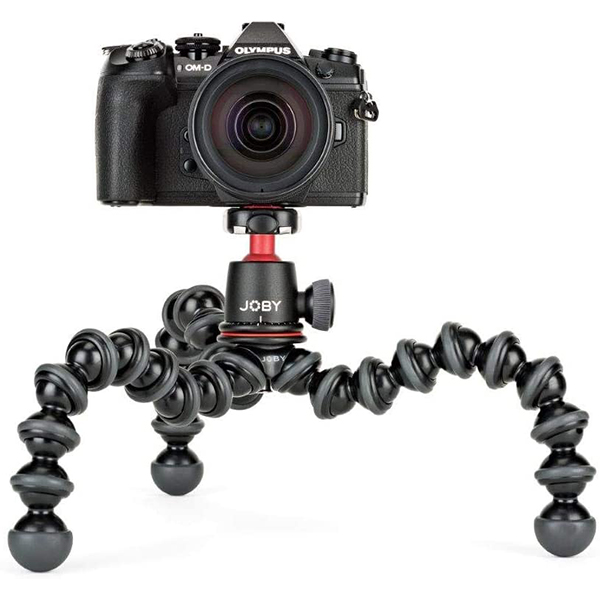 Joby GorillaPod 3K Kit
Beware of counterfeits and look-alikes—the original, one-and-only Joby GorillaPod is the strongest, best made and best value in the field. You've all seen them in action so there's not much left to explain. If you've been away from the planet for a few years, the GorillaPod is a threesome of multi-flexible leg joints strung together like black pearls with a tripod-camera screw where they converge. Fold them and hold them together for an ad hoc selfie stick, wrap them around a pole or car window for impromptu stability or splay the legs like a tripod (which, in the final analysis, it is).
The Joby GorillaPod 3K Kit, which is available from Amazon, price $47, includes a ballhead and supports cameras that weigh up to 3-kilograms, or 6.6 pounds. Useful at home or on the road, in the studio and in the field. Not recommended for gorillas under the age of six.
As an aside, I've always wondered why Joby doesn't offer the GorillaPod with camouflage coloration. Maybe they're afraid that we'd set it down on the ground and never see it again.
—Jon Sienkiewicz
(As an Amazon Associate, Shutterbug earns from qualifying purchases linked in this story.)

FEATURED VIDEO