33 Easy DIY Photo Hacks & Tricks You Should Try Immediately (VIDEO)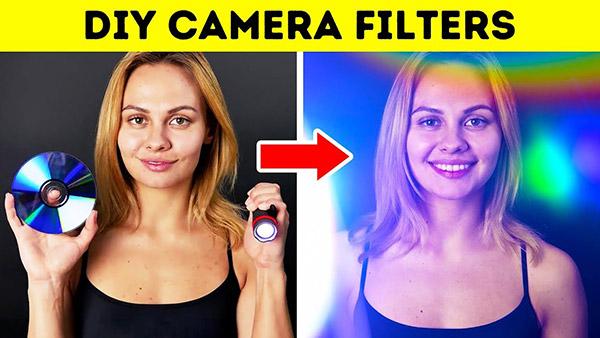 Every Friday we share an easy photography tips and tricks video and here's one with 33 DIY photo hacks you can try this weekend. While the video is geared toward the smartphone camera set, you can easily use these same tips and tricks with your regular camera as well.
Here's a rundown of the 33 do-it-yourself (DIY) photo hacks and tricks demonstrated and explained in the video below from 5-Minute Crafts.
#33 Glass Reflection Stand
#32 Hamburger Box Bounce
#31 Wet Window Pane
#30 Cardboard Box Studio
#29 Plastic Bag Colored Pen Trick
#28 Lipstick Ring
#27 Through the Glasses
#26 Chapstick Dreamy Effect
#25 Shaped Bokeh
#24 Light Drawing
#23 Belt Sling
#22 Multiple Person Illusion
#21 Shooting Stills While Filming
#20 Vertical Panorama
#19 Perfect Action Shot
#18 Keep the Horizon Straight
#17 One-Handed Selfie
#16 White Sheet Reflector
#15 Headphones Remote Shutter
#14 Water Drop Macro Lens
#13 Pantyhose Portrait Softener
#12 Sunglasses Filter
#11 Underwater Housing
#10 Say Money Not Cheese
#9 Elongate Your Neck
#8 Show Real Emotion
#7 Wear Your Hair to One Side
#6 Know Your Angle
#5 Three Quarter Look is Better
#4 Posing Tips 1
#3 Ideal Poses for a Photo Session
#2 More Posing Tips
#1 Frame within a Frame Over Time

FEATURED VIDEO