3 More Tips on How to Pose People So They Look Great in Photos (VIDEO)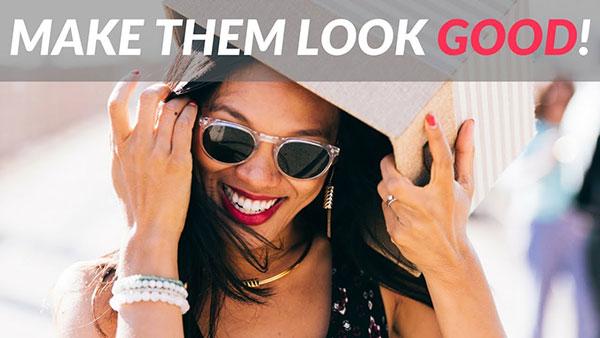 How to pose friends, family and even total strangers so you can take awesome portraits of them is a popular theme on Shutterbug.com, so here's another tutorial for you on that subject. In the below video, Pierre T. Lambert offers three more posing tips on "how to make anyone feel amazing in front of the camera."
The video is a follow-up to one from last week where Lambert explained "7 tips to instantly make anyone look good on camera."
"Posing people for photos is one of the most difficult things there is in photography - it's not just about your photography skills but also about your human skills," Lambert says. "In this part 2 of the How To Pose series, I want to share my personal experience on how to make people less shy in front of the camera."
Here's what Lambert has to say about the tips he demonstrates in the video:
"#1 The basis for everything you do when taking photos of people is communication. I know it sounds boring said like that, but it simply means - TALK to your model/subject/friend that you will be taking photos of. First break the ice, ask for the names, where they come from, some personal questions to show interest and also learn more about your subject to capture the real personality. Your goal is to become friend with your subject for the time of the shoot. Imagines are created together - not just by the photographer.

#2 Get feedback from your subject. Ask what he/she likes, would like in the photos and mainly if they have a side/part of the body/trait of personality they prefer and would like to shine through the pictures. You don't want to end up with awesome pictures of that person but shot on the side he/she hates…

#3 Keep the flow throughout the shoot. What I mean by that is never stop talking to your subject. Share what you do, don't hide behind your camera like a geek never saying one word. Make the subject feel confident sharing maybe a few great shots and telling what he/she is doing great.

Bonus tip: When you have to modify camera settings, tell your subject 'I'm taking a test shot for settings/testing the light' for them to understand you're doing technical that has nothing to do with them.

Bonus tip #2: Always wait for people to release their emotions after a pose like I showed in the street photography video https://www.shutterbug.com/content/how-crush-street-photography-using-these-great-tips-video. What I mean by that is ask the subject to pose and just when he/she thinks you are done keep your finger on the shutter, say something nice, crack a joke and shoot a few more photos to capture the raw emotion of your subject."
You can see more of Lambert's awesome videos on his YouTube channel. You should also check out this video with 5 tips on how to professionally pose friends for your next portrait shoot, and this video with some of the tricks the pros use to pose people so they look better in portraits.

LATEST VIDEO