3 HOT Photo Accessories From HEX, OWC & 3LT
Any craftsman will tell you that it's important to have the right tool for the job. The same goes for photography and video production. Here are three excellent tools that you'll want to own.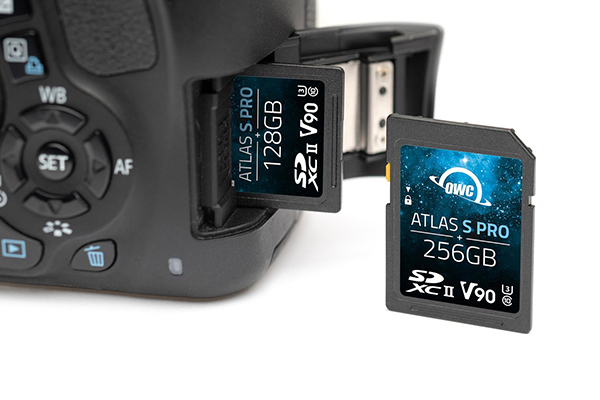 OWC Atlas S Pro SD UHS-II V90 Media Card
Available in 32GB through 256GB capacities, OWC Atlas S Pros are professional grade memory cards with true pro performance, including real-world Read speeds up to 290MB/s and Write speeds up to 276MB/s. They are impact, bend, shock, ESD (Electrostatic Discharge), UV and x-ray resistant, and backed by OWC's 5-year Limited USA Warranty.
Memory cards remain an enigma for many videographers and photographers because they all look the same, more or less, from the outside. What happens inside, however, can be as different as night and day.
OWC Atlas S Pro SD UHS-II V90 cards utilize pSLC technology that increases endurance at the memory cell level, some say up to 10X greater than conventional technology. OWC calculates the durability of the Atlas 256GB SD card to withstand 7310TB total bytes written (TBW), equal to 2862GB per day for 7 years.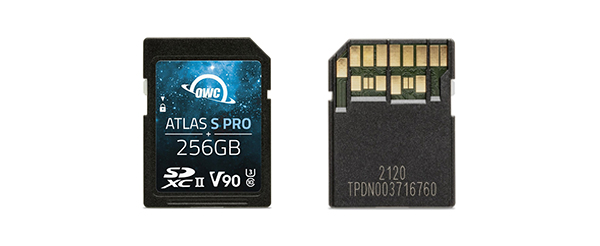 OWC is revered for their strict quality control, innovative technology and common sense understanding of customers' needs. We reviewed OWC's Tiny Mercury Elite Pro Mini Portable Drive and have been using OWC products for more than a decade. Headquartered in the suburban Chicago area (Woodstock, Illinois) OWC has been around since 1988, the year that CDs outsold vinyl records in the US for the first time. OWC is a premier, zero-emissions, Mac and PC technology company, and a respected provider of memory, external drives, SSDs, Mac and PC docking solutions, NAS (Network Attached Storage) and performance upgrade kits. If you shoot video or are an active photographer, you should get to know the OWC brand.
OWC Atlas S Pro SD UHS-II V90 cards are available directly from OWC. Prices start at $39 for 32GB.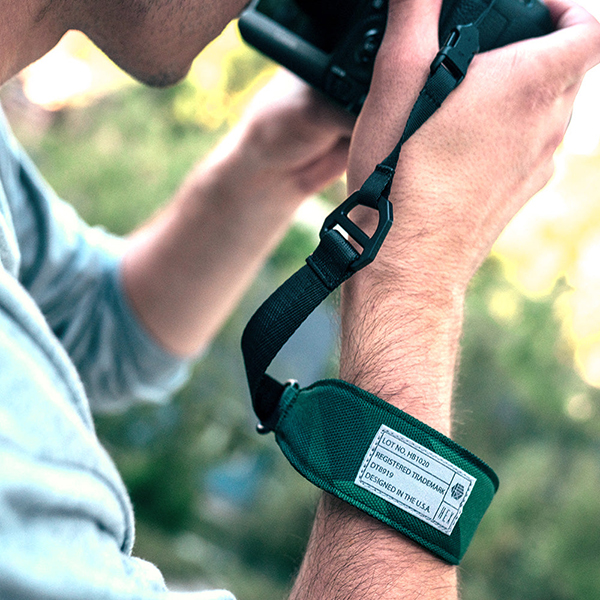 HEX Ranger Camera Straps
One of our favorite brands for camera bags, photo backpacks and (especially) camera sling bags, HEX recently introduced camera straps, and we like them. Available in neck strap or wrist strap configurations, both versions are made of water-resistant ballistic nylon and feature EVA foam padding with Airmesh backing for extra comfort, and aluminum D-ring buckles for superb strength. The Hypalon connectors are rated to hold 80 pounds each.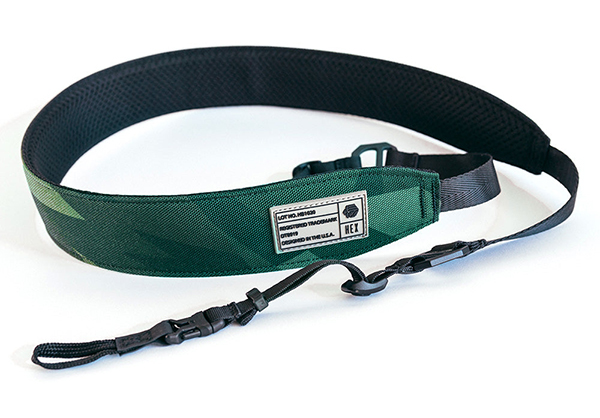 The HEX Ranger camera neck strap is $44.95 and available in black, urban camo or green camo. The HEX Ranger camera wrist strap costs $29.95 and also comes in three colors. Order from HEX, and while you're there, check out the entire HEX Ranger collection of camera slings, bags and packs.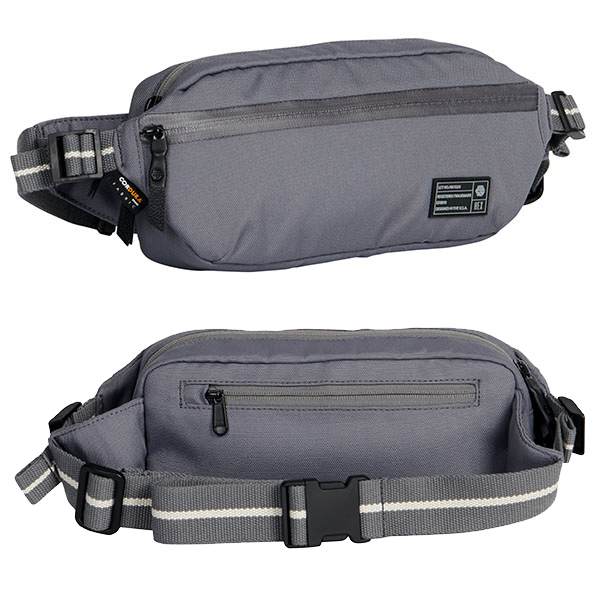 At the moment our favorite HEX product is the HEX Evolve Sling ECO. Wear it over your shoulder or around your waist, it's made from recycled Cordura ECO fabric and measures 5.5 x 10 x 2.5 inches (H x W x D) and weighs about 8 ounces. It costs $34.95 and can be ordered from HEX.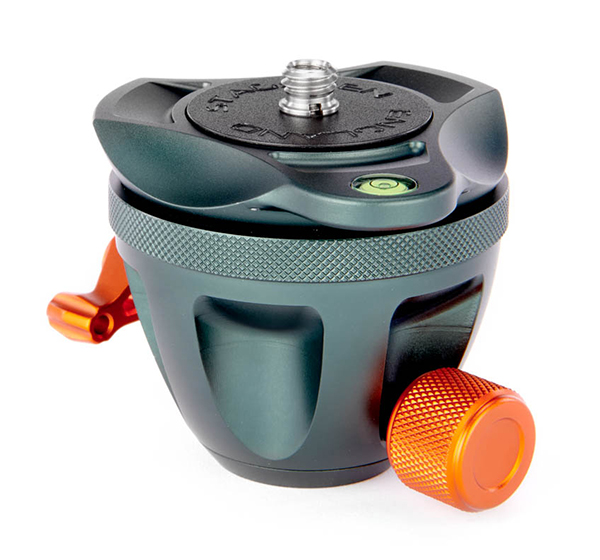 3 Legged Thing (3LT) Levelling Base
The purpose of a tripod is to hold a camera and lens in precisely the same position for an extended period of time without wavering for even one nanosecond. While some tripods are better than others at holding still, in many cases it's difficult to maneuver the equipment into exactly the right position without a frustrating repetition of back-and-forth adjustments. If this hasn't happened to you, you haven't used a tripod much.
Introducing the 3 Legged Thing Levelling Base. It can be added to virtually any tripod with a standard screw thread. Made from precision-engineered, anodized, aerospace-grade magnesium alloy, the 3LT base features a smooth levelling action that is released and locked via a ratcheted knob. It allows you to smoothly rotate, pan and tilt to manipulate the camera and lens precisely into the position you want.
It's no secret that we dig 3LT tripods, and we've covered them several times on these pages. You can get a good background on 3LT here and here. You can order the 3LT Levelling Base from 3 Legged Thing for $159.99.
—Jon Sienkiewicz
(As an Amazon Associate, Shutterbug earns from qualifying purchases linked in this story.)