20 Awesome Photography Tricks that Will Astound Your Friends (VIDEO)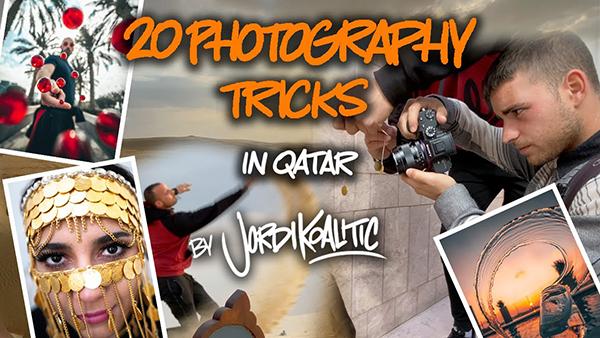 We love creativity in photography and YouTube sensation Jordi Koalitic is the king of creative photography tricks. In the below video, Koalitic travels to Qatar to share his latest imaging hacks, some of which might blow your mind.
"In this video you will see some creative photos I took during my stay in Qatar," Koalitic says. "In this video you will see some photos in the desert and in some cool spots in Qatar."
The video is the follow-up to another recent tutorial where he shared his top 100 photo ideas, and another clip where he posted 10 photography tricks to go viral.
Watch his latest below and although you might not have the opportunity to travel to Qatar, a lot of these tricks you can try on your own anywhere. See more of Koalitic's work on his Instagram page.
And if you like camera tips and hacks, watch these stunning low-budget tricks you can do with everyday objects.