13 Easy Photo Hacks to Make All of Your Images Look Professional (VIDEO)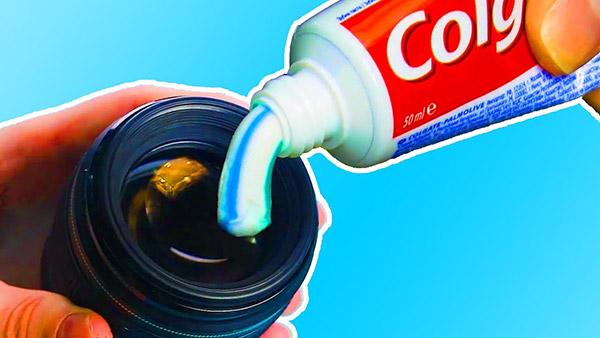 It's Easy Photo Tips Friday when we like to share fun photography how-to videos that you can try out over the weekend. In the below tutorial from 5-Minute Crafts, you'll learn "13 easy photo hacks to make every picture look professional."
Here's a rundown of the 13 simple photo tips, tricks and hacks demonstrated in the video. While many of the tips in this video are meant for smartphone cameras, you can easily try them with your regular camera as well.
#13 Multiple Person Illusion
#12 Shooting Stills While Filming
#11 Vertical Panorama
#10 Perfect Action Shot
#9 Keep the Horizon Straight
#8 One-Handed Selfie
#7 White Sheet Reflector
#6 Headphones Remote Shutter
#5 Water Drop Macro Lens
#4 Pantyhose Portrait Softener
#3 Sunglasses Filter
#2 Underwater Housing
#1 Say "Money" Not "Cheese"
Bonus #1 Portrait Photography Tips
Bonus #2 Lens Modifications
Bonus #3 Photo Framing Fun
Bonus #4 Matchbox Camera

FEATURED VIDEO