12 Mistakes Photographers Make When Shooting Swimsuit Photos (& How to Fix Them)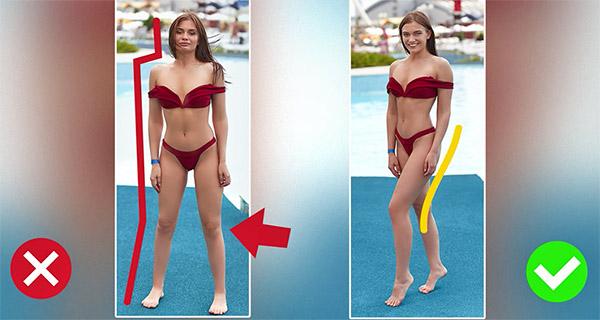 Spring is here, and summer is right around the corner, so it's time to brush up on your beach photography. Not only are beach photos fun and, potentially, flattering to your subject, they're a great way to share your work on social media. After all, who doesn't get jealous of someone in a swimsuit at the beach?
So, whether it's a photo you're shooting on vacation with friends and family, or a planned photo shoot with a swimsuit model, it's important to capture attractive poses and angles. In the below video from Bright Side, they share 12 common mistakes photographers make when shooting summer swimsuit photos at the beach or swimming pool.
Here's a rundown of the 12 posing mistakes, along with how to create a more flattering pose, in the below swimsuit photography how-to video.
#12 "Double" leg
#11 Knees facing the camera
#10 View from the top
#9 An accent is not on the face
#8 Too close to the water
#7 On the knees
#6 Soldier position
#5 Feet facing the camera
#4 Same pictures
#3 Knees close to the chest
#2 Don't lean on things
#1 Watch your posture
+ Bonus tip
If you're interested in photography posing techniques, you should also check out another video from this week on How to Pose People Who Are Not Models. See you at the beach!

LATEST VIDEO