10 Real-Life Photo Hacks to Try This Weekend (VIDEO)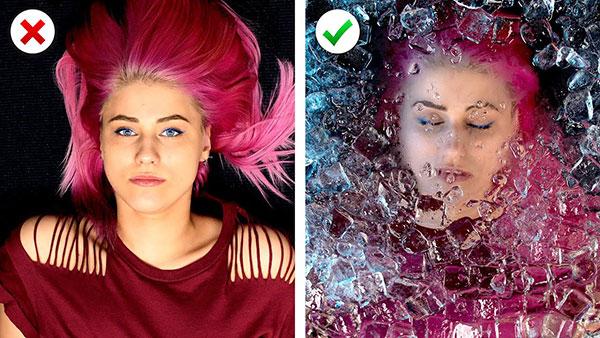 It's Friday, which means it's time to share some of our favorite fun photo tips you can try over the weekend. In the below photography how-to video from Crafty Panda, they show you 10 creative photo ideas and camera hacks for every occasion.
"Looking for inspiration for your new profile picture? Look no further! You've come to the right place!" Crafty Panda says. "Discover how to spice up your party photos with a soapy bubble session or take your friends out for a fun group rainbow bridge photo. Learn a new mind twisting perspective by simply using a glass of water or take it even further by going 'under ice.' And if you feel lazy, just jump under the sheets for a quick dreamy look."
Here's a rundown of the 10 photography hacks demonstrated in the below video:
#1 Soap Bubble Photography
#2 Photos Under the Ice
#3 Rotational Glass of Water Photos
#4 Rainbow Bridge
#5 Blankie Selfies
#6 Bookmark Love
#7 Rainy Photo Frame
#8 How to Wear a Fruit
#9 Strainer Lighting
#10 Pretend You Own a Ferrari

FEATURED VIDEO