10 Great Holiday Photo Gifts Under $50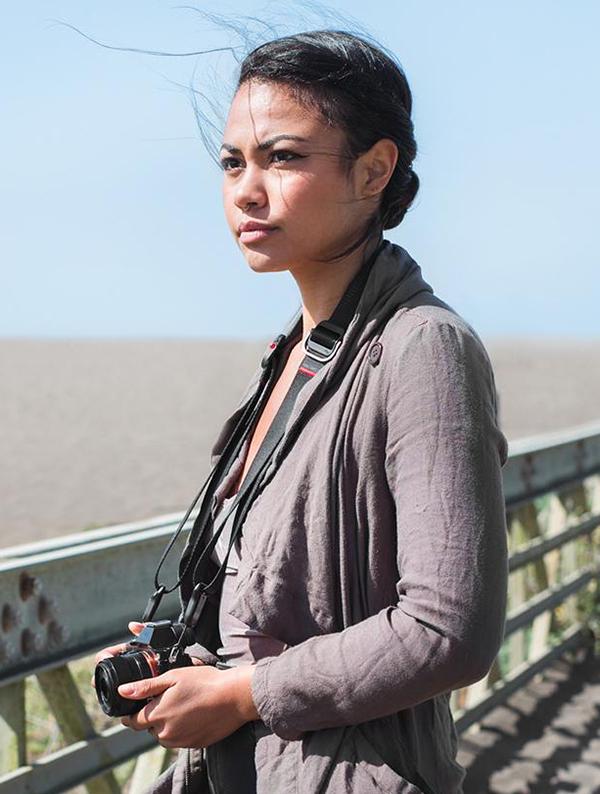 Looking for great holiday photo gifts that are affordable and sure to be appreciated? Here's our lineup of sub-$50 swag. From prints to printers, from pillows to penholders, we've prepared a panoply of photo presents you'll be positively proud to proffer—or possess.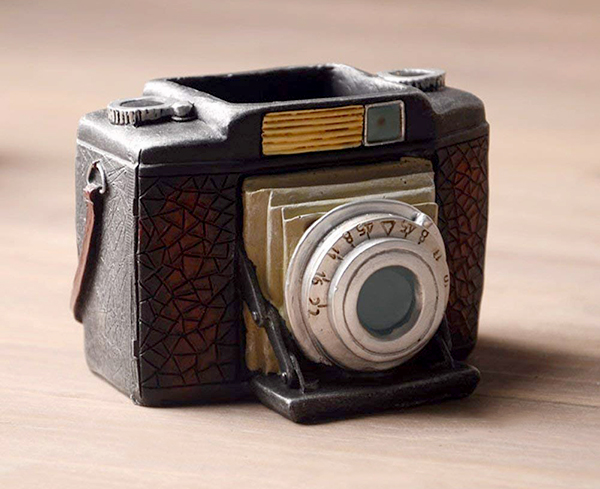 YOURNELO Retro Camera Pen Pencil Holder $16 Amazon Prime
You still use a pen or pencil now and again, no? This is the coolest way to keep writing instruments close at hand. Made from virtually unbreakable resin, this beauty measures roughly 4.7 x 3.5 x 3.9 inches and sits tight where put. Add some glamour to the desk of someone you love for less than twenty bucks.
Ape Case AC520G Envoy Compact Messenger $30 B&H
Not just for fans of OITNB, this standout case could easily double as a traffic cone. Also available in (boring) black, gray or olive, the Ape AC520G features a blinding yellow interior, ripstop nylon construction, two front and two inside pockets (all zippered), a removable three-pocket interior and a comfortable padded shoulder strap. Well made, bargain priced and—in my book, anyway—a great color scheme to break up the tedious stream of monotonous black camera bags.
Cavision Waterproof Tungsten LED Strip $29 Adorama
For the creative, DIY person in your life, or for lighting up your own imagination, here is a 5-meter (16.4-foot) strip of low-voltage LED lights. At 60 bulbs-per-meter, you get 300 small diodes that draw 0.2 Watts each. Waterproof in case you have any outdoor ambitions, and lots of fun, these are in short supply so order today if you're interested.
Used Olympus OM-1 35mm Film Camera Body $36 UsedPhotoPro.com
This is just one example of the 35mm SLR bargains that are available everyday from trusted used camera specialists like UsedPhotoPro, KEH, Adorama, B&H and several others. (What about auction sites you may ask? Travel that road at your own risk.) Here's what you get in this particular case: a 180-day warranty, the peace of mind that the item pictured in the listing is the very one that's being sold, an accurate and honest assessment of condition and tons of variety (i.e., their inventory changes constantly). Now, bear in mind that this whopping $36 price tag is for just the body. But the assortment of used lenses is likewise enormous. For example, you can get a 50mm f/1.8 Olympus Zuiko for $34 in Very Good condition.
SanDisk 128GB Ultra UHS-I Class 10 SDXC Memory Card $20 Amazon
Remember when a 1GB memory card was ginormous? This card has as much storage as my entire Apple MacBook Air. If you're on a really tight budget, you can scale it down to 32GB for $9. With cards this large, you may never have to format again. Really. That means you can keep the original image files as a backup copy after you download. And for you video shooters, here's paradise in a blister-pack.
Peak Design Slide Lite Camera Neck Strap $49 Peak Design
Suitable for mirrorless and light DSLR cameras (and used 35mm SLR cameras, too) the Slide Lite can be worn as a sling, neck or shoulder strap. It features seatbelt-style nylon webbing with dual quick-adjusters and Peak Design's now famous Anchor Link system. One side has a slightly tacky surface so it won't slide off of your shoulder, despite its name.
Joby GripTight GorillaPod for Smartphones $49 Samy's Camera
Packed with a Bluetooth remote (90-foot range) this indispensible accessory from Joby securely holds smartphones between 2.2 and 3.6 inches across and features TPE (thermoplastic elastomer) grip pads for non-slip performance. The best part, of course, is the legs. Made up of several multi-flexing joints, the legs wrap around objects and adapt to uneven surfaces. The Joby GripTight GorillaPod weighs just 4.4 ounces (uncooked weight) and the long-range wireless remote is compatible with Android and iOS devices.
Canon PIXMA MG3620 Wireless Inkjet Printer $49 Canon
A combination inkjet printer and scanner (that's both wireless and high quality) for under fifty bucks? Yep, and it's a Canon. Using Canon's PRINT app2, the whole family can print photos and documents directly from mobile devices, including iPads/iPhones, and from your Android devices with Mopria4 and Google Cloud Print. Maximum color resolution is 4800 x 1200 dpi and she can print borderless photos up to 8.5 x 11. This example is in fashionable red, but it also comes in boring black.
Vintage Camera Pillows $36-$46 UncommonGoods
Created by Brooklyn photographer Ronda J. Smith. Cool and soft. The Nikon-looking model ($46) measures 11.5 x 15 (visualize two sheets of copy paper). It's a pillow—nothing else to say about it except it's a terrific way to dress up a dorm room, study or work cube.
Xpozer from Bay Photo 16 x 24 $49 Bay Photo
We've covered these before and all I can add is that they are absolutely excellent. Even bad photos look good. There are 22 size options ranging from 16 x 16 to 40 x 80. The popular 16 x 20 size is $42. Check out this video. My review from a couple years back is here. Ideal in the classroom, conference room or anywhere in the house, they are easy to assemble (5 minutes or less) and light enough to hang on a single sheet metal screw. Highly recommended.
—Jon Sienkiewicz

FEATURED VIDEO