10 Awesome Camera Hacks That Will Give a Unique Look to Your Photographs (VIDEO)
It's been awhile since we've brought you any photo hacks, but the 10 tricks in this video are really good. And like others we've posted in the past, those you see here will enable you create some really cool effects using stuff you have at home.
This collection comes from Facts Verse, a quirky YouTube channel with an eclectic mix of videos on topics ranging from photography and technology, to dieting, celebrities, and conspiracy theories. While dieting may be helpful to some of us, myself included, we thought we'd stick with the camera hacks in the six-minute video below.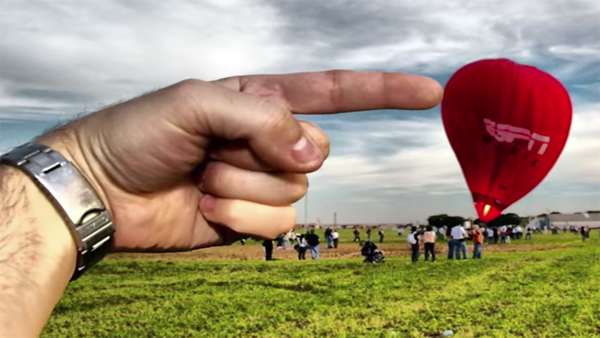 You'll see how to shoot creative tabletop photos with a subject sitting on a mirror, in front of a crinkled aluminum foil background. For a different look, you'll learn how to create a reusable background with nothing more than two pieces of cardboard and a short length of fabric.
Other tricks include adding interesting shadow effects to portrait photos, by holding a kitchen sifter up to the light in front of your subject. There's also a method for creating unusual images with a simple forced-perspective technique, and much more. All 10 tips deliver unique effects, and they won't cost you a dime.
You can find more videos about photography (and dieting) on the Facts Verse YouTube channel, and be sure to look at the last camera hacks piece we posted, with five more eye-catching effects.

FEATURED VIDEO