1 Photoshop Tool This Pro "Can't Live Without" & How to Use it (VIDEO)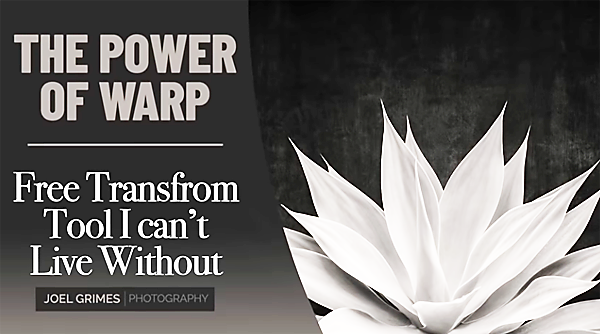 Commercial photographer Joel Grimes has been making outstanding images for over 30 years, so when he says there's one simple Photoshop tool he "can't live without, we stop and pay attention. And while this "essential" tool isn't exactly a secret, Grime's uses it in a unique way.
So what is this tool that has a permanent place in Grimes editing bag of tricks? It's the Warp Tool that's one of Photoshop's Transform options. While the power of Warp isn't exactly a secret, many photographers use it to create special effects.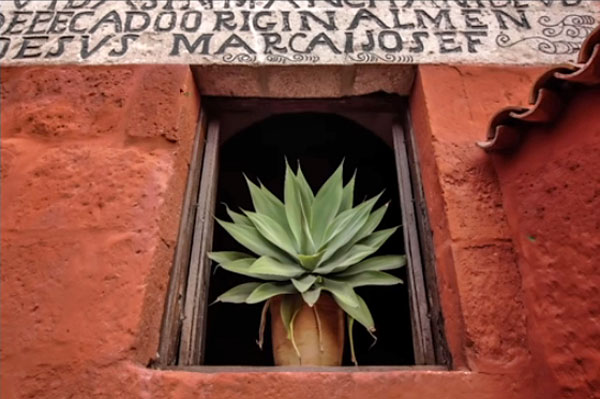 Grime's approach is a bit different, as he regularly uses the Warp tool to create natural-looking photographs of everything from athletes to tabletop subjects. For this tutorial, Grimes employs the Warp Tool to refine a still-life shot of an agave perched in a window that he photographed in Peru.
Grimes isn't given to hyperbole, but he says this image, in its final form, "wouldn't have been possible" without the simple technique he demonstrates below. Working in several layers, Grimes adjusts the exposure, cleans up a few flaws on the plant's leaves, adds a bit of sepia toning, and uses three different textures to "build out the shot."
Now it's time to harness the power of Photoshop's Warp Tool for a few subtle adjustments to the leaves, so pay close attention. While some folks may call this "cheating," Grimes says he considers photography to be "an artistic representation of my vision," and he's perfectly fine with that.
If you compare the original scene to Grimes' final black-and-white image, you'll agree that the difference is dramatic. You can find more great tips and tricks on Grimes' YouTube channel, so be sure and pay a visit.
We also encourage you to check out another Photoshop tutorial we posted, explaining how to fix unsightly colors with a one-click trick

FEATURED VIDEO