You Can Live Stream All the Content from Next Week's Portrait Masters Photography Conference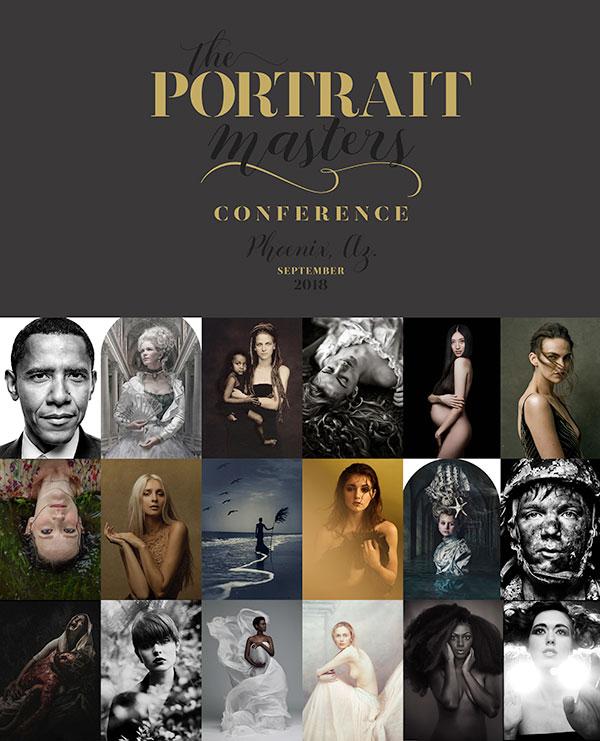 Let's say you wanted to attend next week's Portrait Masters Conference + Expo in Phoenix, AZ but realized that it's already sold out. Or let's say, you just didn't have the time (or money) to fly to the show, book a hotel etc. and check out all the portrait photography classes and presentations from respected photographers and educators, but are still interested in the content.
Or let's say you didn't know anything about this 2nd annual event, but would love to watch renowned portrait photographer Platon, legendary fine art photographer Joyce Tenneson, esteemed educator and conference co-founder Sue Bryce and many others including Zach Arias, Richard Israel, Felix Kunze, Lola Melani, Parker Pfister and Richard Wood, speak about photography. Well, you can still see it all from the comfort of your own home (if you so choose) because the entire Portrait Masters Conference will be available as a live stream.
The price for all this live photography content from the Portrait Masters Conference? Just $35 when you sign up for a month subscription on SueBryceEducation.com. That's a pretty solid deal when you consider that the one-month subscription also gives you 24/7 access to over 260 courses and more than 344 hours of photography education on Bryce's website.
You'll also be able to see free demonstrations of the latest photography gear and software from industry manufacturers through a special custom landing page at ThePortraitMasters.com. Limited-time promotional deals and steep discounts on photo products and services will also be available through that custom landing page.
Manufacturers currently participating in the Expo include Canon, Tamron, Sigma, Spider Holster, Animoto, Hahnemuhle, Q Shoot, Pro Photo, Elinchrom, and Oliphant Studio. Samy's Camera is also the exclusive retailer of The Portrait Masters conference + Expo.
If you're serious about improving your portrait photography skills, you should seriously consider signing up for the Portrait Masters Conference live stream. The conference runs September 4-7, 2018 at the Arizona Grand in Phoenix. More details here.

LATEST VIDEO