This Will Change How You Edit Landscape Photos with "Crucial" Pro Tips (VIDEO)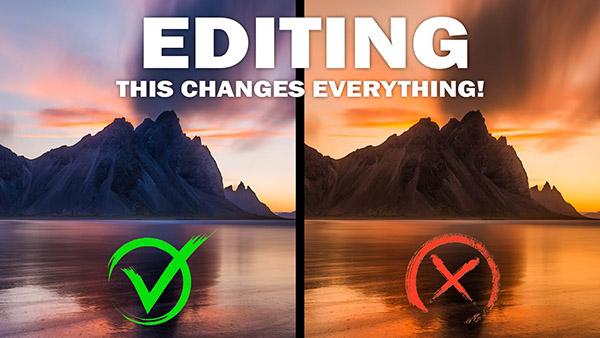 We frequently post tutorials from Danish landscape pro Mads Peter Iversen, sharing his in-camera techniques for shooting impeccable images, which is why the tutorial below is a departure. Today he discusses five "crucial" editing technique that he says, "will change how you edit landscape photos."
That's a bold claim but we encourage you to pay close attention to this episode, because the workflow you'll learn has the potential to be a real game changer. Iversen admits that post-processing can't save a "mis-mismanaged" photo. That said, he's confident that the image-editing techniques he demonstrates today will transform a good image into a great one.
This is comprehensive 20-minute lesson, so recommend taking a few notes for future reference. Whether your goal is to create a unique effect, or just achieve a natural look with the best possible representation of what you saw through the viewfinder, there's a good chance Iversen has you covered.
Iversen's methods can be accomplished in Lightroom, Photoshop and Adobe Camera Raw, and he begins by explaining how to use new masking tools and simple sliders to selectively enhance a sky, foreground, or both. As you'll see, a quick click of a button enables you to quickly switch between the two.
Turning to global adjustments, Iversen explains one thing he always does at the onset. This quick trick involves selecting Optics on the bottom right of the screen and choosing the Profile Correction and Remove Chromatic Aberration options in the panel. You'll learn why this is a simple but important step in his process.
You'll also learn how easy it is to add Color Contrast for dynamic Golden Hour shots, an effective solution for enhancing images captured in flat light, and a foolproof method for eliminating ugly white lines along edges of objects.
If you've watched Iversen's videos in the past, you know he's a strong advocate of "respecting the atmosphere." Therefore, it shouldn't come as a surprise that he has several tricks for enhancing or adding atmosphere to images that are lacking.
Iversen has a few more secrets to divulge, including a quick way to fix wide-angle distortion and the best way to sharpen images—depending upon whether you intend to print them, post them online, or present them in other ways. He adds two "bonus tips" as he concludes, so be sure to watch until the end.
We recommend visiting Iversen's instructional YouTube channel for more great advice. And don't miss the earlier tutorial we posted from another pro, explaining how to use Focus Stacking for sharp landscape photos from foreground to background.