Wildlife Tutorial: 10 Great Tips for Photographing Birds Along the Shore (VIDEO)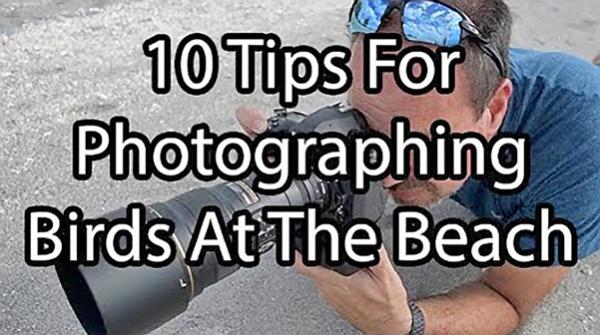 If you've ever tried your hand at photographing birds, you know that our feathered friends can be elusive and very difficult to capture. In this tutorial you'll learn 10 simple tips and tricks for shooting great photos of birds at the beach.
Nature photographer Steve Perry recently spent a few weeks on Florida's Gulf Coast. And after devoting considerable time to shooting birds at the beach, he thought to himself, "This would make a great video topic."
As with all his tutorials, this one is easy to follow and includes nice images to illustrate Perry's tips, which include great advice on photographing birds walking along the shore, as well as those wading in the water. And because this type of photography involves water and salty ocean spray, Perry also discusses how to safeguard your gear.
Perry's tips involve composition, exposure, tricks for keeping the horizon level, and how to capture action shots of fast-moving birds. He also demonstrates autofocus techniques, the best gear to use, and how to make photos more interesting by incorporating waves in the shot. And his number one suggestion is to shoot from a low perspective.
You can find more helpful tips on Perry's YouTube channel, and be sure to look at our earlier tutorial on photographing birds in flight.

FEATURED VIDEO