What's In Their Bag? A Look Inside Top Wedding Pros' Kits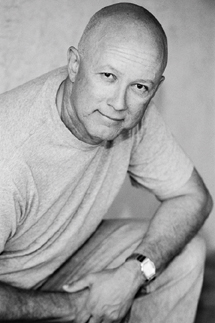 Have you ever wondered what top wedding photographers carry in their bag? We spoke with four seasoned wedding photographers and got them to open up their bag of tools for us. One thing you'll notice is that they don't all carry the same gear. Some use Canon, others Nikon, the two brands that seem ensconced at the top of the professional camera market. One uses mostly film, while the three others are 100 percent digital. The common thread in the work of these four excellent image-makers is the ability to capture a found moment. The carefully constructed and lit image of years past has given way to exciting images that capture the emotion of the day. Regardless of gear they use, it's how they use it that counts, so we'll also include some of their select images.
Joe Buissink
Joe Buissink's work has been described as "lyrical and nostalgic." His work takes him from his Beverly Hills location all over the world. He has photographed many celebrity weddings, including Kelsey Grammer, Hilary Swank, Jennifer Lopez, and Christina Aguilera. He's been interviewed by Diane Sawyer and honored in the Nikon World Portfolio.

Buissink is a real "shoot from the hip" kind of guy. In our interview he told us he carries no tripod, no reflector, and no monopod. He carries a rolling bag and a film (yes, film!) pouch. Most of his images are taken with black and white film, a distinction that Buissink feels gives him a marketing edge in this world where most are digital. His client base also appreciates the look of traditional technology. The color images are taken digitally. For more information about Buissink, visit his website at: www.joebuissink.com.
Photos © 2005, Joe Buissink, All Rights Reserved
Joe Buissink's Bag
Cameras: (2) Nikon F6 bodies (upper left corner); (1) Nikon N90S body (infrared camera)
Nikon Lenses (clockwise from top middle): AF 85mm f/1.4D ED; AF-S 28-70mm f/2.8D ED; AF-S VR 70-200mm f/2.8G ED; AF-S 17-35mm f/2.8D ED; AF 60mm f/2.8D; AF 16mm f/2.8D (under 60mm)
Speedlights: (1) Nikon SB-800; (1) Nikon SB-28DX (under SB-800)
Batteries: AA batteries for F6 bodies
Bag: Tamrac Model 691 Big Wheels Rolling Strongbox
Kevin Kubota
West Coast photographer Kevin Kubota, of Kubota Photo-Design Inc., is a wedding and portrait photographer with images that speak to the heart--filled with emotion, joy, intimacy, and impact. His photos have been featured on the covers and within the pages of many popular magazines and photography books. He has been a Nikon sponsored speaker and his work with the Nikon digital camera earned him a spot in the Nikon "Legends Behind the Lens" section on their website (www.nikonnet.com). Kubota is also a PPA Photographic Craftsman.

"Not many photographers can say they truly love to photograph weddings," says Kubota, "but I can't think of any other photographic opportunity that offers the challenges, adrenaline rush, wonderful moments, and personal rewards. Doing weddings right takes all your skills: technical, creative, and interpersonal--and I love that." Kubota believes that clients are attracted to his work because he captures the emotion of the day.

Kubota is also known for his digital expertise and, like Joe Buissink and Michele Celentano, offers many products and workshops for photographers. For more information about Kubota, visit his website at: www.kkphoto-design.com.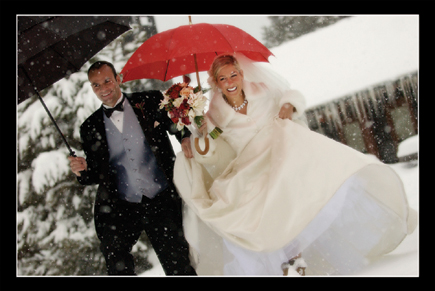 Photos © 2005, Kevin Kubota, All Rights Reserved
Kevin Kubota's Bag
Cameras: Nikon D2X (main camera); Nikon D70 (second camera); Nikon Coolpix 3700 (for video clips and time-lapse setups)
Nikon Lenses: 70-200mm f/2.8 VR; 85mm f/1.4; 105mm f/2.0 DC; 17-35mm f/2.8; 12-24mm f/4; 8.5mm fisheye; 50mm f/1.4
Additional Lenses: Lensbaby original; Lensbaby 2.0; Lensbaby wide angle adapters
Flash Gear: (2) Nikon SB-800 flash units with diffuser; colored flash gels for light balancing (for making flash light match tungsten ambient at receptions); custom flash diffuser cap with grid spot (like a mini spotlight); (4) Quantum digital radio slaves; White Lightning and AlienBees strobe heads (for fill in large reception halls, where appropriate); Photoflex pop-up reflector (54") white/silver; Photoflex pop-up reflector (54") diffuser
Tripods: Hakuba carbon-fiber tripod with Stroboframe quick release and plates on cameras; Bogen monopod with Stroboframe quick release; mini panoramic head with bubble level
Accessories: Walkie-talkies with earbud mics; sensor swab cleaning sticks and Photosol liquid; mini tool knife with scissors; breath mints; safety pins; gaffer tape (small roll wrapped around pen); mini flashlight; GPS with road-mapping software
Bags: Tamrac 614 shoulder bags; Lowepro waist belt with lens and accessory pouches

LATEST VIDEO