Watch a Sony A7R II Mirrorless Camera Get Built from Scratch at a Factory in Thailand (Shutterbug Video)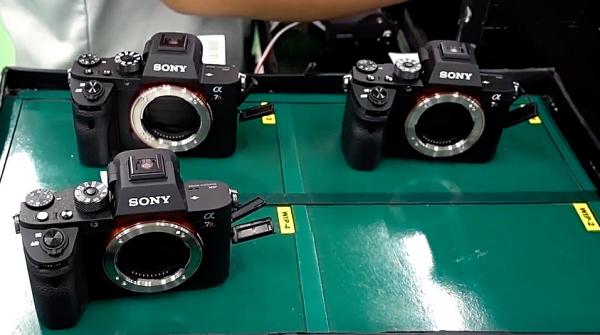 Shutterbug just returned from a trip to Thailand where we got to visit the Sony Technology factory in Chonburi, which manufactures Sony cameras, lenses and other imaging products. While we were not permitted to shoot photos or video in most of the factory, Sony did allow us to record the below clip of factory workers meticulously assembling, testing and boxing up Sony A7R II ($3,000) cameras.
It's a fascinating experience to see Sony's 42.4-megapixel full frame mirrorless model put together before your very eyes and then boxed up for sale. According to factory officials, around 800 finished boxes -- which include two Sony A7R II camera kits per box -- are produced each day at the facility in Chonburi for a total of 1,600 cameras. That's an impressive number considering the attention to detail and the amount of quality control that goes into each model.
Check out the video below and see for yourself. And don't forget to subscribe to Shutterbug's YouTube channel.

FEATURED VIDEO