Watch Photographer Ilko Allexandroff Get Beautiful Portraits of a Model During a Rain Storm (VIDEO)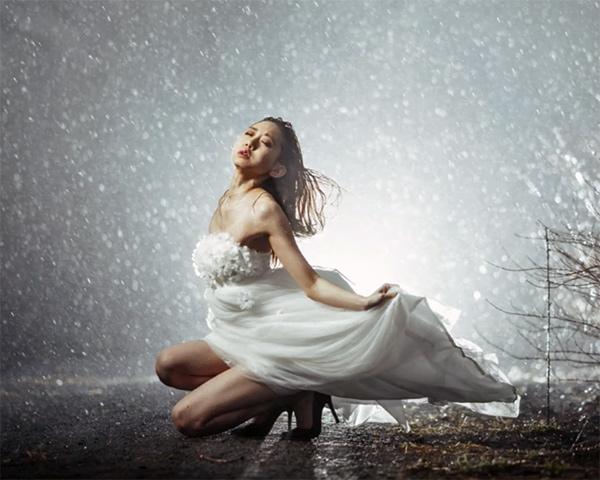 We've said it before we'll say it again: bad weather outside should not stop you from taking great photos. In fact, sometimes stormy weather can be good for your photography.
Take portrait, fashion and wedding photographer Ilko Allexandroff for example. When a terrible rainstorm hit Mount Aso in Japan, Allexandroff thought there was no better time to photograph his lovely model Haruka Miyamoto in a flowing white dress.
"Always saying, human beings are waterproofed!,"Allexandroff writes on YouTube.
Watch the video below and see how he is able to use the wind and rain to his advantage in his portraits of Miyamoto. It also helps, of course, that his gear was rugged and waterproof. Here's what he used for the rain-soaked shoot.
• Canon EOS-1D X DSLR
• Canon EF135mm F2L
• Cactus 60x60 Gridded Softbox
• Nissin MG8000
• Cactus V6 Trigger

FEATURED VIDEO