Using ND Filters for Epic Travel & Nature Photos in Midday Light (VIDEO)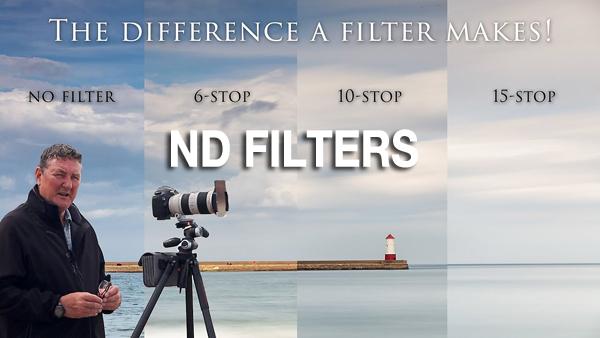 We're all familiar with the notion that the best time to shoot landscapes is early during Blue Hour or late in the day at Golden Hour. But what if you get the photography itch in the middle of a summer's day?
That's exactly what happened recently to British landscape pro Gary Gough on an early afternoon that was far from ideal. He was in Berwick-upon-Tweed, England's most Northerly town, famous for its beaches, wildlife, Elizabethan walls, and iconic bridges. The problem, apart from time of day, was rapidly changing weather with everything from bright sun and overcast skies, to sporadic storms moving in and out of the area.
Rather than use these unpredictable conditions as an excuse to go home and try another day, Gough decided to accept the challenge and photograph a lighthouse at the end of a long pier. His decision proved to be a fruitful one, as he employed a selection of lens filters to make some great images
Gough explains that he opted for the prevailing conditions because impending and departing storms often result in amazing skies with awe-inspiring clouds, and that's exactly what he encountered on this particularly occasion. He quickly adapted as light levels changed, capturing photos with a range of styles through the judicious of ND filters of various strengths.
Admittedly, Gough could have photographed the scene without filters, using conventional apertures and shutter speeds as the day progressed. But this intrepid photographer prefers capturing landscapes with a hint of motion, soft, flowing water, and cotton-like clouds. Hence the use of ND filters to reducing the mount of light entering his lens.
Gough explains that, "I know it's not to everyone's taste, but I prefer the images captured using a 15-stop filter." In this behind-the-scenes episode he provides an overview of ND filters, describes how to use them, and demonstrates the result you can expect to achieve with filters of different strengths.
There's much more to see on Gough's instructional YouTube channel, so be sure and pay a visit.
We also suggest you check out a related story we posted from another pro, explaining which ND filter you should you buy (and how to use it) if you can only afford one.