Try These Simple Tricks to Get High-End Creative Effects with a Cheap Kit Lens (VIDEO)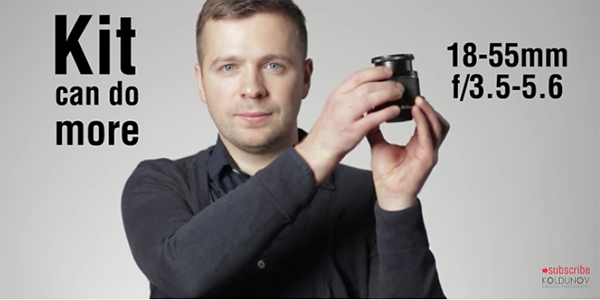 Inexpensive kit lenses typically only add a hundred bucks or so to the cost of a new camera and they provide a means of getting you get started before you can afford to upgrade your glass. In the video below, you'll learn some great tricks for achieving eye-catching effects with these bargain lenses, and have some fun in the process.
In their minute-and-a-half video, the Koldunov Brothers illustrate how creating a panorama can enhance bokeh in a portrait, and they show you how to use your kit lens to shoot macro photographs simply by flipping it over.
They also demonstrate a technique I've never seen before that enables you to simulate the performance of a tilt lens by disengaging your kit lens from the camera and moving it around until you see the effect you're after.
The tips in the video are so simple to follow that there's no narration; all you have to do is watch and learn. You can see more from the Koldunov Brothers on their website. Have fun!

FEATURED VIDEO