The Top Poses for a Bikini Catalog Shoot (VIDEO)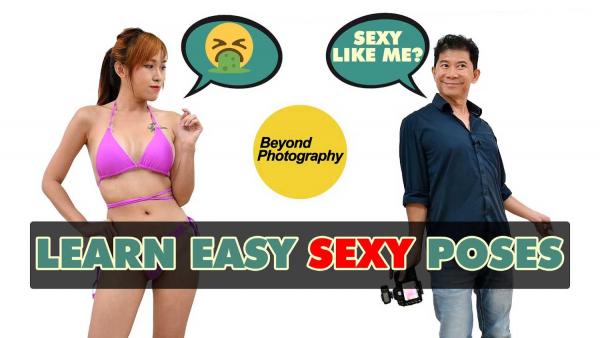 Yes, being a photographer for a bikini catalog shoot is a real job. (Hey, somebody's got to do it, right?) So, if you ever find yourself working this "difficult" paid photography gig, you're going to need to know how to pose your bikini model to get optimal shots.
That's where Andrew Boey of Beyond Photography comes in. In the below video tutorial, Boey shows you his top poses for bikini models for catalog shoots. In the clip, he works with entrepreneur and bikini model Georgina to demonstrate these poses and shows you how to best capture them with your camera.
"We're going to use her photo shoot to show you how you can do fantastic catalogue shoots for swimsuits and bikinis," Booey explains. "I want to focus on teaching you how to pose a professional swimsuit and bikini model."
First, however, he goes over the camera settings he likes to use for catalogue work. Booey says he typically shoots these jobs at f/8, ISO 100, a shutter speed of 1/100 second, and white balance of 5000K. For file type and file size, he shoots JPEG Fine + Large instead of Raw so he can give the images immediately to the client without having to spend extra time processing them. Time is often of the essence on catalog shoots, he explains.
Next up in the tutorial, Booey directs Georgina while giving her posing tips.
"Imagine your belly button has an arrow and you point it to here first" he tells her. "Then your shoulder should always turn back to me. Put your left leg to the front and then sit down a little bit and put your shoulder back to me."
Check it all out below and make sure to take notes so you can use these "top sexy poses" when you get hired to photograph bikini and swimwear models for catalogs. We can all dream, can't we?