Time to Winter Up! My 7 Favorite Photo Tips and Accessories to Keep You Clicking In Cold Weather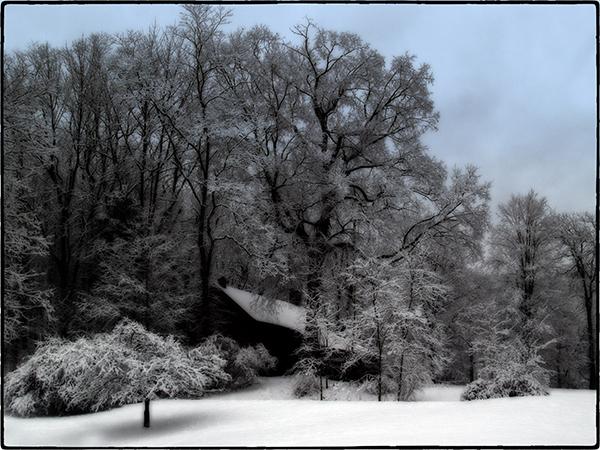 Is that your shutter snapping or your teeth chattering? If cold weather is bad for your body, it's even worse for your camera body. Moisture of any kind is a camera killer. And freezing temperatures contribute to everything from internal condensation to diminished battery performance. Herewith, then, are my seven favorite cold weather tips and accessories.
I hate cold weather. I grew up in Chicago and my first sentence was "&#$%! it's cold!" I remember one weekend it was so cold that our Alderman had his hands in his own pocket. Mobsters had to resort to robbing snow banks. Da Bears defeated the Green Bay Packers and—come to think of it, nobody even noticed the weather. You get the idea. Ice and snow made it pretty glum around the old igloo.
If you live in the land of perpetual sunshine, good for you. I hate you, but good for you. For the rest of us, winter means: think warm, think dry, think weather forecast, and don't stop moving.
Think Protection
There are several types of protective drapes can be attached to a camera, and I wrote about a slug of them in an earlier column. The best I've seen so far is The Shell from Peak Design. It comes in three sizes; Medium costs about $45. The waterproof fabric conforms to the shape of your camera and lens without increasing the overall size or mass significantly. I like it because it works (that's #1) and because it's small and light enough to keep in the car in case it's snowing when you happen to spot Elvis chasing a Yeti through the Starbuck's parking lot.
Think Power
Batteries are delicate little &#*@$!s, despite their considerable weight and mass. They're apt to break if you drop them, explode if you cook them and underperform in cold weather. Loose batteries should always be kept separated, preferably with their electrical contacts covered by the protective plastic cap they come with. Cold temps retard the chemical reactions that keep batteries humming, so keep the cells warm in an inside pocket—but never in the same pocket with coins, keys or any other conductive material. If I appear paranoid about battery safety it's because I am. Learn more about safe battery handling here.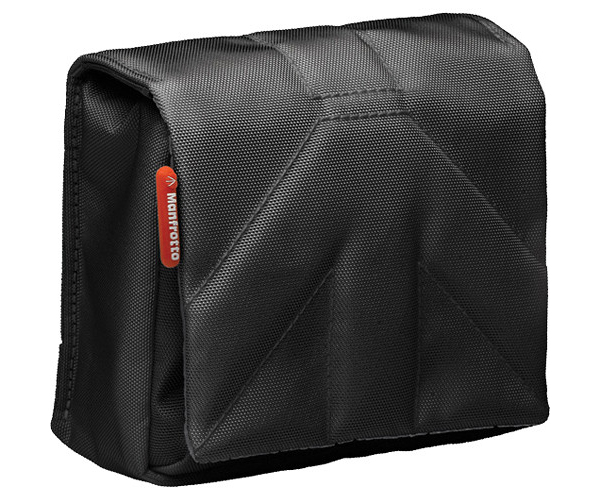 Think Pouch
When it's cold I often carry a compact camera—something around the size of a Fujifilm X10—in a protective case on my belt under my parka. This location keeps the camera dry, warm and protected. Most cases are too small to easily stow the camera's neck strap, and it's a pain in the tail to remove the strap. The best belt cases I've found are the Manfrotto Nano series. They have several well-designed, differentiating features, including one that I find very important: an extra-wide, extra-long belt loop that keeps the entire package close to the waist.
Think All-Weather
If you'd rather not fool with a belt case, winter is a great excuse to pop for an all-weather camera. Olympus makes some outstanding examples in their Tough series; just about every camera manufacturer has at least one carefree model, come to think of it. Olympus Tough cameras are easy to recommend because they are Dust, Splash, Freeze and Shock-proof and produce excellent image quality. And it you want to explore exactly what "blank-proof" means, check out this story.
Think Bright
Snow is bright. Skiers wear sunglasses, no? Your camera may need sunglasses, too, otherwise the reflected sunlight can blind your exposure meter and spoil your photos. Enter the ND (Neutral Density) filter. It adds no color, no distortion, no anything. It does nothing but reduce the amount of light that reaches the sensor. ND filters are available in several strengths ranging from one f/stop to more than 10. To filter the ground but ignore the sky (or vice versa) buy a Graduated ND filter—it's dense on one end and clear on the other, with a nice gradient in between.
Think Close-up
Wintertime is Macrotime. Even if you live in a medieval castle filled with fifth-century relics, sooner or later you'll run out of things to photograph indoors on blustery winter days—unless you own a macro lens. Shooting close-ups opens a whole new world of possibilities, and by staying inside you avoid the hassles and hazards of foul weather photography. Warning: if you hope to find much success shooting super-close with a macro lens, invest in a tripod of some sort. As the camera-to-subject distance decreases, depth-of-field likewise decreases, but apparent camera jitter increases. You need a small f/stop, and that means a long shutter speed—and that means a tripod.
Think NOAA
NOAA, stands for National Oceanic and Atmospheric Administration and is pronounced like the ark builder. Some people call it the National Weather Service. You can listen to it on your shortwave or scanner by searching near 162.55 MHz, which is a handy frequency to remember if there is a Zombie Apocalypse and you still need to know the temperature. Or you can tune to noaa.com on your computer. It's also okay on your phone or tablet, but for a more satisfying mobile weather experience, buy MyRadar Pro, available for Android and iOS. It was recommended to me by a commercial pilot, and as you know, correct weather information is very important to those folks.
—Jon Sienkiewicz

FEATURED VIDEO