These Provocative Photo Collages Will Make You Stop and Think About the World in Which We Live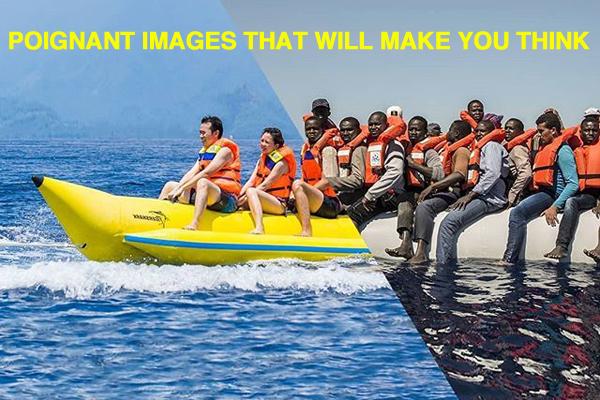 Every so often we post something a bit different, intended to illustrate the power of photography, give us pause, and cause us to reflect upon how provocative images have the ability change the way we view our world. This is one such post, with photo collages of people who live completely different lives.
Ugur Gallenkus is a Turkish digital artist based in Instanbul, with a huge following on Instagram. Many of his images are disturbing, as they deal with global turmoil, war zones, refugees, and poverty.
With these provocative photo collages, Gallenkus illustrates the dichotomy of similar scenes of people living totally different lives. Rather than dealing with typical considerations of composition, exposure, photo-editing, and other technical issues, this is a thought exercise guaranteed to make you reflect upon conditions throughout the world.
We're featuring several rather jarring images here from Gallenkus' project, and you can view many more in his Instagram gallery. And while you're at it, be sure to follow us on Instagram at @ShutterbugPix where we're sharing our favorite photos from our followers.

LATEST VIDEO