These Are the Best Autofocus (AF) Settings for Portrait & Boudoir Photography, According to Michael Sasser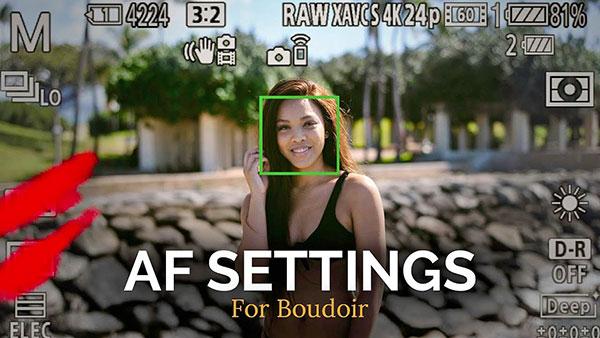 Even experienced photographers can struggle with some of the technical aspects of photography. Consequently, everyone is bound to make a few mistakes.
Pro portrait and boudoir photographer Michael Sasser knows all about mistakes, particularly when it comes to choosing the right autofocus (AF) set-up. He says that even up until recently he struggled with selecting the right AF, whether it be portrait or boudoir photography.
"What we're going to talk about are the common AF problems that people face, some of them common mistakes that people do when they're using autofocus in their cameras," Sasser says in the below video. "These are mistakes I made very, very often, even until the last year and a half when I figured out my system."
In particular, Sasser discusses why single autofocus (AF-S) is not always the best setting to choose, and why continuous autofocus (AF-C) and newer AF technologies such as face detection and eye autofocus are making it easier to keep your subject in focus, particularly when there is movement involved.
Watch the video below and see if you can reconfigure your camera the way that Sasser suggests. It particularly helps, of course, if you have new mirrorless camera models, such as the Sony A9 and Canon EOS R he mentions, which offer these advanced AF features.
Check out Sasser's YouTube channel for more great photography videos, including this one where he discusses the best camera settings for boudoir, and this one where he suggests eight pieces of software that every photographer should use.

FEATURED VIDEO