There's a Whale of a Tale Behind This Award-Winning Wildlife Image by Karim Iliya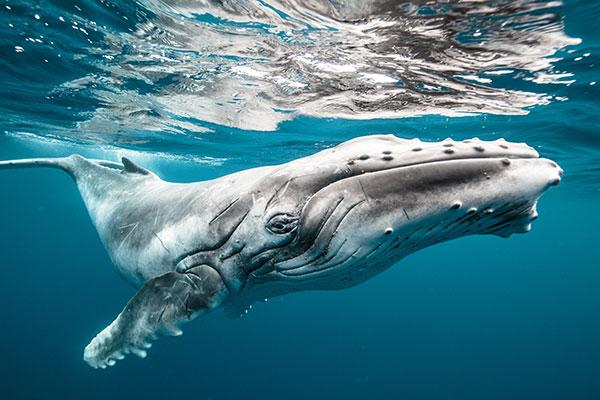 This amazing image of a baby humpback whale by Karim Iliya earned him a coveted 2018 Hasselblad Masters Award, which is one of the premier international competitions for professional photographers. Iliya captured the award-winning shot off the islands of Vava'u in Tonga during a freedive.
"This was my very first time in Tonga, and a relatively newborn humpback whale approached me and my companions while its mother rested below," he recalls. "It had been watching us from under its mother's fin until its curiosity became too strong. The baby whale passed just near my face, less than an arm's length away, and looked straight into my eye."
Iliya shot the image with a Canon EOS 5D Mark III and a Canon EF 14mm f/2.8L II USM lens in an Ikelite underwater housing. He said one of the hardest parts about photographing these majestic creatures is keeping your composure.
"I often find my photography suffers when photographing whales because I don't look through the viewfinder, so I end up ruining a lot of shots," Iliya explains.
"Over the course of time I learned the dimensions of the lenses and it actually became an advantage to look with the eyes, and still compose the shots. Whales are big, and though extremely gentle, babies are often clumsy, so it is important to be aware of your surroundings and watch what is happening. All this while holding your breath."
You can see a larger version of the image here, and more of Iliya's whale photos at karimphotography.com/underwater. There's more info on the Hasselblad Masters Awards, including the other winners, at hasselblad.com/masters.

FEATURED VIDEO