Tamron SP 90mm F/2.8 Di VC USD 1:1 Macro: A Short, Full-Frame Tele-Macro With Image Stabilization
When my fascination with macro began all my work was done by available light. Getting sharp images at life-size magnification took all the resolve I could muster, especially when dealing with heat and humidity or frigid conditions. It's tough to hold a camera steady in those situations. What I wouldn't have given for image stabilization!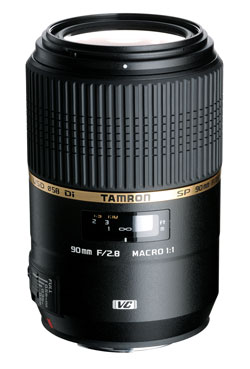 Well, the new Tamron SP 90mm F/2.8 Di VC USD 1:1 Macro gives me my favorite macro focal length, plus adds Tamron's proprietary image stabilization: Vibration Compensation, or VC. And I get all that in a lens designed for a full-frame D-SLR, in this case my Nikon D600. (The lens is also available for Canon, and without VC for the Sony Alpha.)
VC At 1:1
The Tamron 90mm macro doesn't have the heft of an older macro, which means that there's less downward force to help steady the lens while shooting handheld—especially life-size at relatively slow shutter speeds. And while shooting at 1:1 has its challenges, I was determined to get up close and personal and test VC in thereal world.
For starters, I shot a watch face from a seated position, with my left elbow braced against the arm of the chair, while supporting the lens with my left hand. I set the lens at a reproduction ratio of 1:1 (the closest focus setting marked on the lens barrel—life-size magnification), and physically moved to and fro until some part of the display appeared in sharp focus.
Tamron's VC lends a helping hand by steadying the viewfinder image. That, I found, comes in handy when shooting close, regardless of shutter speed. Well, I didn't quite manage to achieve a four-stop window with VC at life-size. And didn't expect to. After all, that claim applies to subjects at normal shooting distances. What's more, Tamron advises: "From 3 meters (around 10 feet), the benefits of VC gradually decrease as the focus distance becomes closer." But surprisingly, I did achieve a three-stop window, capturing a life-size image at 1/13 sec. That reflects a true achievement, at least in my book.
Lens Performance Beyond VC
Thanks to internal focusing, I could press the lens against a display window without worrying about the lens barrel pushing back while focusing, and I could get close to skittish subjects without worrying about an extending lens barrel surprising them or hitting surrounding foliage. Nicer still is the fact that manual focus override can be engaged during AF without first setting the lens—or camera—to MF. And the large, knurled focusing ring offers smooth, even rotation without grinding resistance. It wasn't what I'd call "buttery" smooth, but it did the job well.
A new feature on the lens is Tamron's proprietary eBAND (Extended Bandwidth & Angular-Dependency) Coating. Tamron explains it as "a nano-structured layer (1nm = 1/1,000,000mm) of ultra-low refractive index, (which) coupled with the sophisticated multiple layer coatings underneath, yields significant anti-reflection properties, efficiently reducing undesired flare and ghosting to an absolute minimum."
I know photographers who occasionally like to introduce flare or ghosts into their images for a different feel. Well, they would be disappointed with this lens. As hard as I tried, I barely managed to introduce flare and, as for ghosts, I guess I'll have to search out a haunted castle to photograph them.
Vignetting in this lens, while visible in the wider f/stops, faded quickly as you stopped down. The effect attenuated gradually inward and was never apparent to the point of distraction. Also, distortion was not apparent, and color fringing was practically negligible and easily dealt with in Lightroom.
Sharpness and contrast across the image plane were quite good. A macro lens should capture a clean image edge to edge, which this lens appears to do, for the most part. Edge sharpness does falter slightly at maximum aperture, but improves upon stopping down. Diffraction begins to have a modest effect as you stop down beyond four stops from the maximum.
I should point out that the lens hood blocked light from my Nikon D600's built-in flash, starting at about 11" measured from the front element to the subject. With the lens shade removed, the built-in flash can serve as a fill light for close-up subjects. Better yet, keep the hood attached (to prevent foliage bruising the glass) and use a shoe mount as a main or auxiliary light. One proviso: the flash head should be raised, in bounce mode, with a diffusion dome and accessory bounce panel attached for a broader, softer light source. When used, a ring flash (or other front-mounted macro flash) replaces the lens shade, but that lighting is not always preferable, depending on subject and scene.
Conclusions And Recommendations
When it comes to macro, Tamron doesn't shy away from a challenge. Not too long ago the company brought us a fast 60mm f/2 macro for APS-C. And now they've introduced my favorite focal length in a macro lens for full-frame sensors: 90mm, adding image stabilization, or as Tamron puts it, VC, for Vibration Compensation.
I was thoroughly familiar with Tamron's VC from zoom lenses I'd tested previously. The question comes down to: how important is image stabilization in a macro lens? Until now I would have said I could do without it. But my tests bore out the benefits of VC in preventing camera shake, down to three stops below the recommended shutter speed for a handheld camera with a life-size image.
My one critique is in regard to flatness of field at wider apertures. There was some falloff in sharpness and contrast toward the corners and edges, which was improved upon by stopping down. Vignetting was mildly apparent, but also showed improvement as the lens was stopped down.
Still, all in all, I'd say this is a remarkable lens that also can serve as a general-purpose optic for street candids and action shots. But of course, the true test for me was shooting nature close-up, and toward that end this lens could not be faulted.
(Author's note: see further comments in the photo captions. Raw images were processed with default sharpness settings; no sharpening was added in post. Lens apertures given represent effective f/stops, so, for example, at life-size, f/2.8 is given as f/5.6, which translates into a two-stop loss of light owing to internal lens extension.)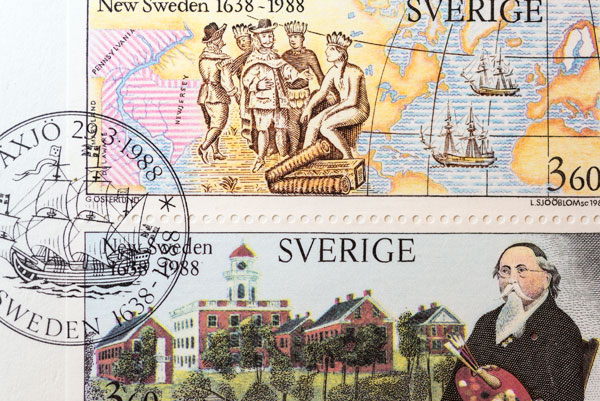 Quick Specs
Tamron SP 90mm f/2.8 Di VC
USD 1:1 Macro
Lens Construction (Groups/Elements): 11/14
Minimum Focus Distance: 11.8"
Macro Magnification Ratio: 1:1
Filter Diameter: 58mm
Weight: 19.4 oz (Nikon mount)
Length: 4.5"
Diaphragm Blade Number: Nine (rounded diaphragm)
Minimum Aperture: f/32
Accessory: Lens hood
Mounts: Nikon (tested), Canon, Sony
The Tamron SP 90mm F/2.8 Di VC USD 1:1 Macro has a street price of $749. For more information and full specs, contact Tamron USA, Inc. at www.tamron-usa.com.

FEATURED VIDEO