Tamron 17-70mm f/2.8 Di III-A VC RXD Review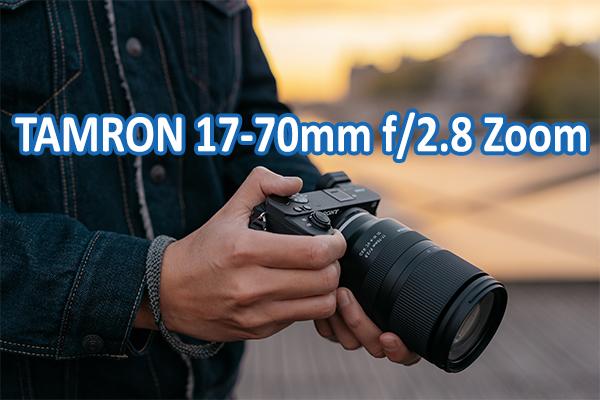 Tamron just announced the world's first f/2.8 lens in the 17-70mm zoom range for Sony mirrorless cameras. Focusing as close as 7.5 inches and measuring just 4.7-inches long, the new zoom features advanced image stabilization that is AI-enhanced when shooting video. We tested the Tamron 17-70mm f/2.8 on Sony cameras with APS-C sensors and with Full Frame sensors. Here is what we found.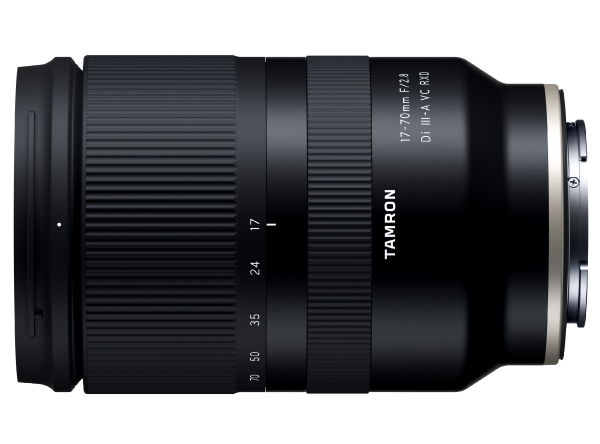 Overview & First Impressions
Billed as the world's first 17-70mm f/2.8 standard zoom lens with a 4.1X zoom ratio for APS-C cameras, let's make it clear from the start that this lens works equally on Full Frame Sony mirrorless cameras, too, creating an APS-C size image on a portion of the full-frame sensor. On either platform it's a 25-105mm f/2.8 equivalent, a very desirable zoom range with a very desirable, fast f/2.8 aperture that does not shrink smaller during zooming.
This zoom is compact, only 4.7 inches long and less than 3 inches wide at its fattest point. The filter diameter is 67mm, the same as most of the other lenses in this series from Tamron. That's good because it means that if you own a 67mm Polarizer you can use it on several lenses—much cheaper than buying different sizes for each. The 17-70mm f/2.8 is very light, too, tipping the proverbial scales at 18.5 ounces, just a shade over a pound. That's 525g for our friends in Canada (and, well, everywhere else in the world outside the metrically-impaired USA).
The small size and light weight make is a top contender as an everyday, walking-around lens, and the ideal travel zoom.
Despite the compact contour, the new Tamron 17-70mm f/2.8 is fully featured well beyond its fast f/2.8 aperture. It focuses down to 7.5 inches at the 17mm end of the zoom, and when fully zoomed out to 70mm it focuses as close as 15.4 inches. If you read our review of the Tamron 70-180mm f/2.8 zoom you may remember that we highly prized its ability to focus close (10.63 inches). Close focusing adds quantum levels of versatility to any zoom lens, provided it produces sharp images as both of these examples do.
The Tamron 17-70mm f/2.8 zoom has image stabilization built in, Tamron's proprietary VC (Vibration Compensation) system. The VC is augmented by AI when shooting video. You can watch the YouTube video of that system in action by clicking here. It's an amazing demonstration.
More on this later, but as an overview, the Tamron 17-70mm f/2.8 takes advantages of the picture-improving features built into many Sony cameras, including in-camera lens correction (shading, chromatic aberration, distortion) and autofocus enhancements.
Specifications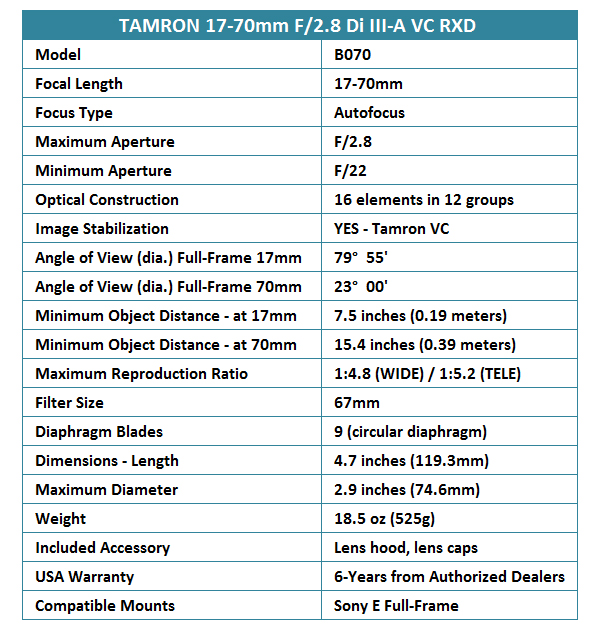 Construction
The Tamron 17-70mm f/2.8 Di III-A VC RXD (Model B070) feels great in the hand and is well-balanced on physically smaller APS-C sensor Sony cameras and the comparatively larger Full Frame Alpha model Sonys alike. Fit and finish are outstanding, as we have come to demand from all major lens manufacturers. The exterior is smooth and the zoom ring is wide and nicely knurled.
The lens is protected from the elements by leak-resistant seals throughout the lens barrel and oliophobic Fluorine Coating on the front element for resistance to dirt and grime, and for safer and easier cleaning. It is my habit to remind readers that water resistance has a limit. This applies to all products, not only lenses. So even with the added protection I make every reasonable effort to avoid rain, snow, blowing sand, slobbering dogs and six-year-olds with ice cream cones.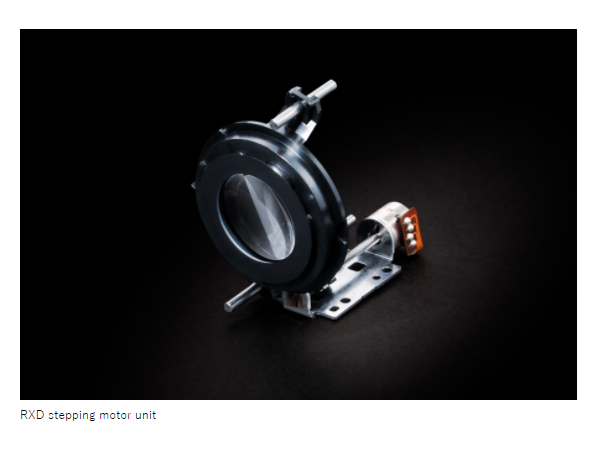 The heart of the Tamron 17-70mm zoom is the RXD motor unit in the AF drive assembly. The RXD mechanism uses an actuator to precisely control the rotational angle of the motor, allowing it to directly drive the focusing lens without passing through a reduction gear. A sensor precisely detects the position of the lens which enables high-speed and accurate AF. This advantage plays out in spades when shooting continually moving subjects or recording video.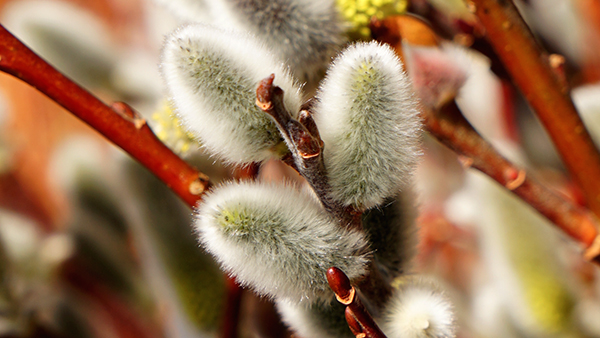 Bokeh lovers must appreciate the 9-blade diaphragm as much as the large, bokeh-enhancing f/2.8 aperture. To digress slightly, the pleasant bokeh, large f/stop and coverage of the primo focal lengths for headshots (i.e., the 80-105mm range) make the Tamron 17-70 an ideal portrait lens.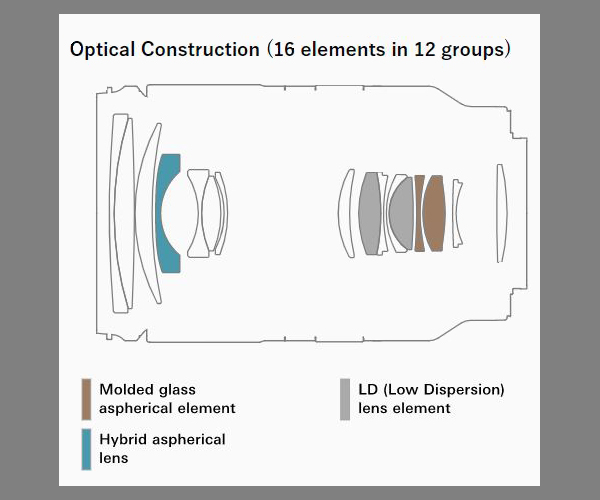 Optical Design
The optical formula consists of 16 elements in 12 groups. Tamron tells us that the design strongly favors superior optical performance over other factors. Their engineers have included two GM (Glass Molded Aspherical) lens elements and one aspherical hybrid lens element. The optical design is optimized for high resolution and high contrast—not just in the center of the frame but also in corners and at the edges.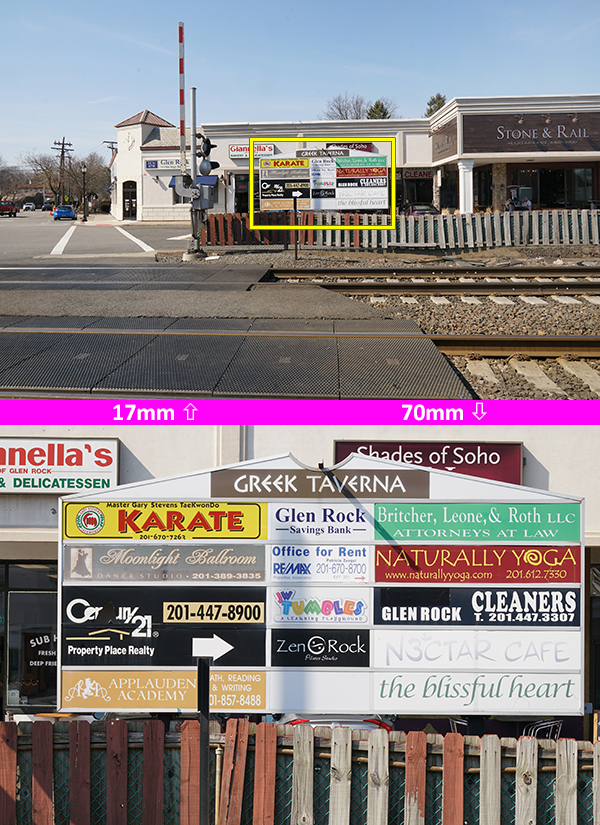 Our anecdotal testing confirmed that the 17-70mm zoom is sharp edge-to-edge, as depicted in some of our close-up shots.
To suppress reflections, minimize annoying flare and ghosting, to accentuate high-contrast and to increase light transmission, Tamron applies BBAR (Broad-Band Anti-Reflection) Coating on the lens element surfaces. Someday we'll write an in-depth analysis of the benefits of lens coating, just as soon as I can convince a lens maker to loan me an uncoated sample, anonymously if necessary. I've seen the difference, and I'd like to show you.
Leverages Sony Camera Features
A few years ago camera performance started improving because of advancements in onboard firmware. Certain optical flaws, like shading (vignetting), chromatic aberration and barrel/pincushion distortion can be largely corrected in the camera before the image file is recorded. Additional features, like enhanced autofocus, became possible. Tamron's new 17-70mm f/2.8 leverages most of the advanced features that are specific to Sony mirrorless cameras, including Fast Hybrid AF, Eye AF, Direct Manual Focus (DMF), in-camera lens corrections and convenient camera-based lens unit firmware updates.
Special Consideration: Full Frame & APS-C
Tamron labels this lens as being intended for Sony mirrorless cameras with APS-C size sensors. It is 100% compatible with Sony Full Frame mirrorless cameras as well, as all Sony owners know. The image size is reduced, of course, and the camera can be set to automatically adjust to accommodate the smaller sensor size. Those of us who graduated from Sony NEX cameras (APS-C sensor) to Sony Alpha 7 cameras (Full Frame) probably still use some of our older lenses. I use my 30mm Macro a lot because I have yet to find anything better. So using the Tamron 17-70mm f/2.8 zoom on a Full Frame Sony mirrorless camera feels completely natural.
The penalty for using an APS-C lens on a Full Frame camera body is a smaller image. For example, my Sony Alpha a7RII drops from 7952 x 5304 resolution to 5168 x 3448 (42 megapixels to 18 megapixels). That's not a heartache. Regardless which platform you use, this zoom lens performs as the equivalent to a 25-105mm f/2.8 lens. Needless to say, this is a very popular zoom range, especially for a Standard Zoom. Sony offers a lens in this focal length, but it's an f/4 instead of an f/2.8 and costs $1200, about 50% more.
Performance Summary
The images speak for themselves. Shot after shot, the images are sharp and well saturated. Contrast is excellent and color fidelity is spot on. It really didn't matter which camera body I used, I get remarkable results from all.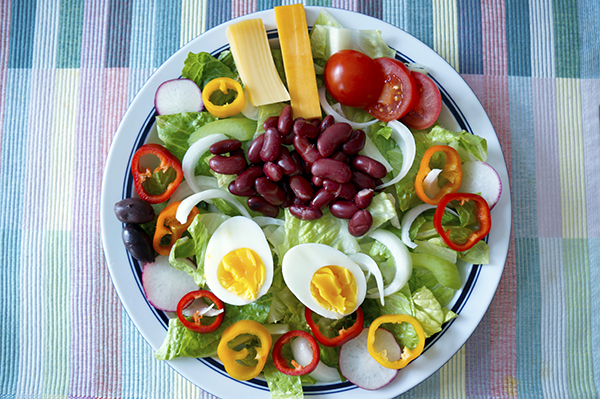 I need to call out the close-focus performance, however. I was really amazed by the sharpness and detail. I tend to shoot a lot of images at close distances, so this characteristic was especially appealing to me. I tend to do a lot of food photography—just for fun and for personal record when traveling—and this lens really fit the bill.
The fast f/2.8 aperture was a real plus, too. By controlling a large f/stop it's easy to limit depth-of-field and make portraits appear to pop off the background. A large f/stop also means more light on the EFV and LCD for more even illumination even at low light levels.
Conclusion
If you own a Sony mirrorless camera, either APS-C sensor, Full Frame sensor or both types, you will not be disappointed. The 25-105 equivalent zoom range and fast f/2.8 aperture make it an ideal lens for everyday Standard Zoom use as well as street photography, portraiture and travel. And the AI-augmented VC image stabilization makes it a superb choice for video recording. The compact size and light weight make it easy to carry with you, and the close focusing capability clears new paths toward greater creative opportunities.
As you can see in the section below, the price is very attractive, too. Included is a matching lens hood and 6-year warranty (when purchased from an authorized Tamron dealer).
Price and Availability
The Tamron 17-70mm F/2.8 Di III-A VC RXD (Model B070) is available now. It costs $799 and can be ordered from Amazon.
—Jon Sienkiewicz
(As an Amazon Associate, Shutterbug earns from qualifying purchases linked in this story.)

FEATURED VIDEO