GALLERIES
You are here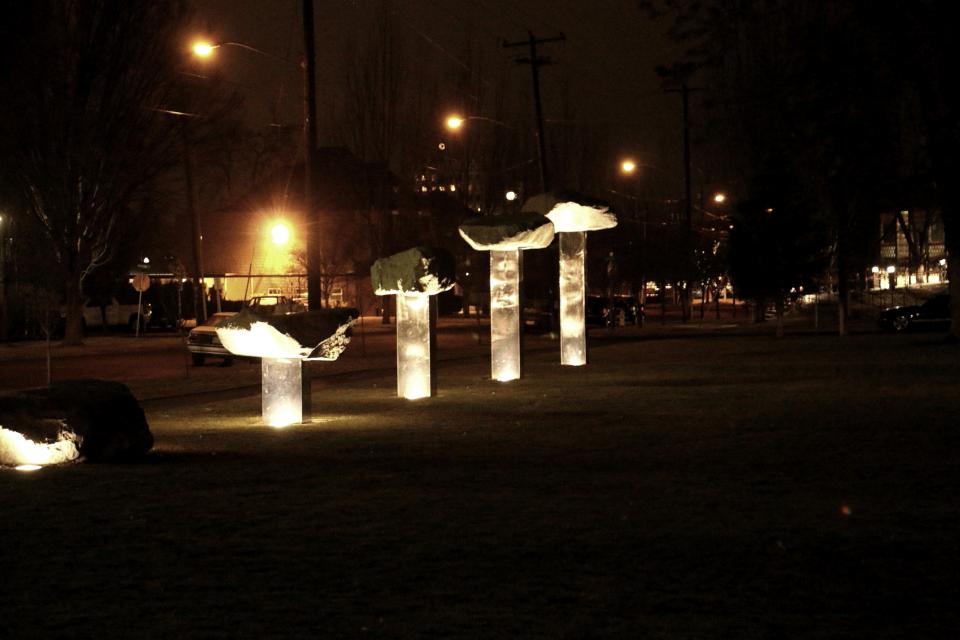 I was driving through the campus of Whitman College, Walla Walla,WA, when these Stone pillars and boulders cut my eyes.Light bulbs at the base of the pillars provide light for the pillars and boulders.Taken handheld and wanted to have some fun with the auto lock feature (AL) of the camera.First, I focused on the first boulder keeping it at the center of the frame (which in the final shot is placed at the bottom left of the picture) then locked up the focus and exposure, recomposed with the boulder at the bottom left of the picture and took the shot.Unedited except for cropping for size for publication using Digital Photo Professional.They were shot in JPEG format.
Camera:Canon EOS 70D.
f/5, 1/15sec,ISO 100, EV 0.00, Focal length 64mm.
Lens:Canon EFS 18-135mm IS STM

Stone Pillars and Boulders.
Views: 286
Dimensions: 3195x2130
Size: 5075kb
Filed Under: