GALLERIES
You are here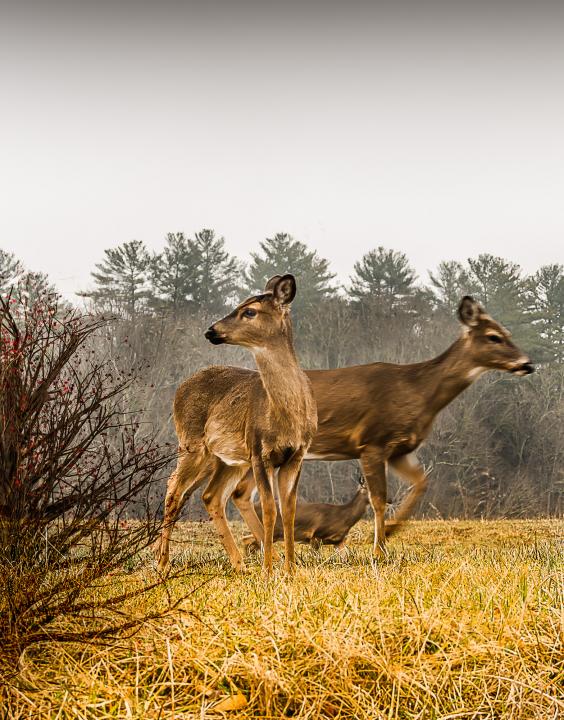 Shot at 1/50 sec at f/8.0, ISO 100 using a 18-200mm telephoto lens
at 50mm (Pretty close to subject).
Camera: Nikon D7000 DSLR
I did not believe the deer on the left stood still as the deer on the right walked into the frame. I was hoping to get one still and one
showing motion. It happened and then I saw the third deer laying in the meadow behind the deer on right.
Ken Wayne Photography
Still N Motion
Views: 27
Dimensions: 1568x2000
Size: 1638kb