A Stellar Image: How Erick Castellón Honed His Astrophotography Skills to Capture This Epic Shot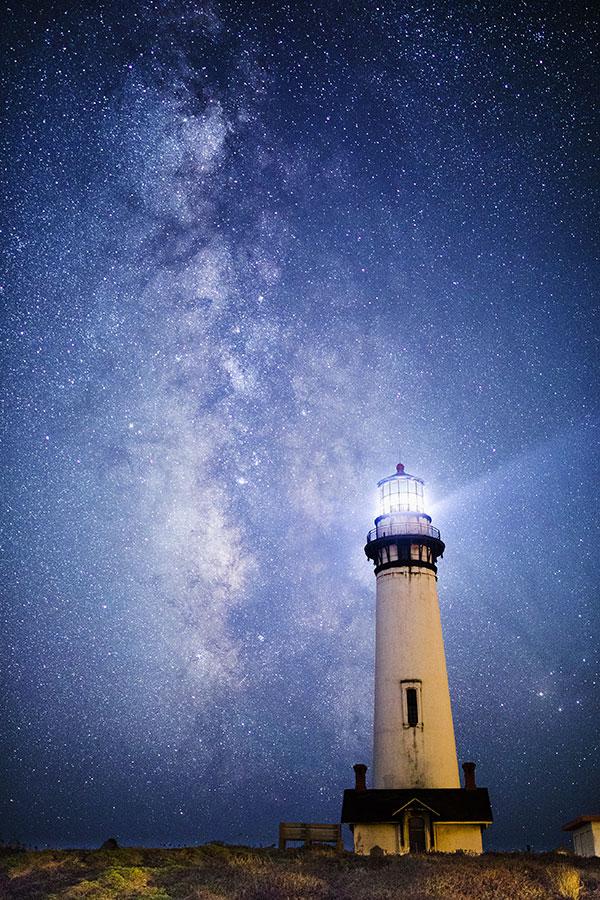 Perched on a cliff in Pescadero, California, about 50 miles south of San Francisco, sits the Pigeon Point Lighthouse, one of the tallest lighthouses in the US. For Shutterbug reader Erick Castellón, who has been looking to improve his astrophotography skills this year, the lighthouse also represented a tall challenge.
In a quest to improve his skills, Castellón learned about the PhotoPills app, which aids in planning out advanced shooting locations. "With a bit more knowledge and newfound hope, I planned the shot at Pigeon Point in hopes of better results," Castellón says.
He admits that his past attempts were dismal. On this particular night, with a bit of luck on his side, he finally managed to capture what he had long envisioned.
"I scouted a few spots before it got really dark and began to shoot," he recalls. "I noticed that as cars were driving in from the main highway to this location, the car lights would add enough light to brighten up the lighthouse, so I timed my shot accordingly." He took two shots, one for the overall exposure and a shorter one "for just the light on the lighthouse as I wanted some detail."
This stellar image was captured on a tripod with a Canon EOS 5D Mark IV with a Rokinon 35mm T1.5 lens at ISO 3200 for 10 seconds. The Raw file was processed in Photoshop CC; the sky and lighthouse were separated and more contrast was added to the sky to make the Milky Way stand out.
To view more of Castellón's images, visit instagram.com/ecastellon408.
Every month we feature an image in Final Shot from Shutterbug's online Galleries.