GALLERIES
You are here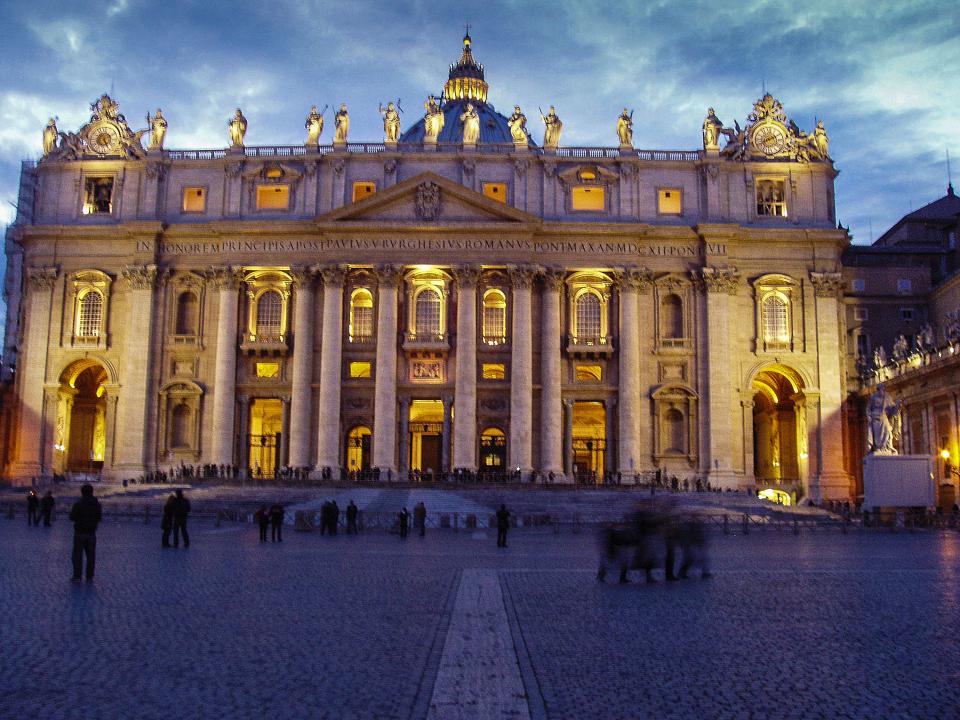 Larry Johnson
"St. Peter's Basilica at Twilight, Rome"
Camera: Olyumpus C5000Z
Lens: Digital Zoom
Exposure: 0.4 sec. @ f/4.0
Focal Length: 7.8 mm
ISO: 320
Processing: Contrast, exposure, and simple saturation adjustment in Lightroom 4.
Additional processing: Blue and Yellow filter in Alien Skin Exposure 5
Location: St. Peter's Square in Rome, Italy
Caption: After spending hours marveling at the vast interior of St. Peter's earlier in the day, and then shopping and eating in the side streets, I made my way back across the Square in the shades of evening. Just having a point-and-shoot camera with me, I braced on the fountain stonework to make this twilight shot.
Submitted for: "Twilight Time"

St. Peter's Basilica at Twilight, Rome
Views: 278
Dimensions: 3000x2250
Size: 4424kb
Filed Under: