GALLERIES
You are here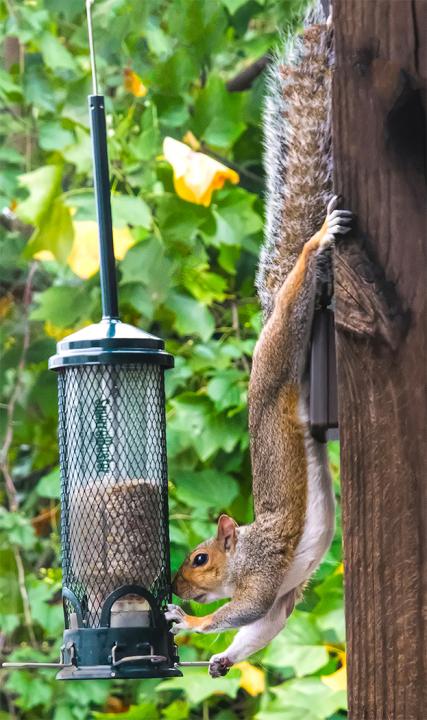 I have a bird feeder on my back porch (Alexandria, Virginia) which attracts a number of birds (including Cardinals). Once in a while we also get a visit from a pack of willy squirrels who do whatever they can to grab up some of the bird seed.
In this photo I captured a very determined squirrel who is fully stretched out to get a handful of snack, hanging by his rear claws (because of his determination that's why I call this photo "squirrel thievery"). Quiet comical.
This photo was shot inside my office using a tripod. Camera used is the Nikon D5300, with a Tamron 18-400 lens, using a focal length of 135 mm, and exposure settings of 1/350 sec, f/11, and ISO 3200.

Squirrel Thievery
Photographer: Kirk Johnson
Views: 189
Dimensions: 623x1050
Size: 778kb