Splendid Sunset: How Michael Arzur Captured This Breathtaking Landscape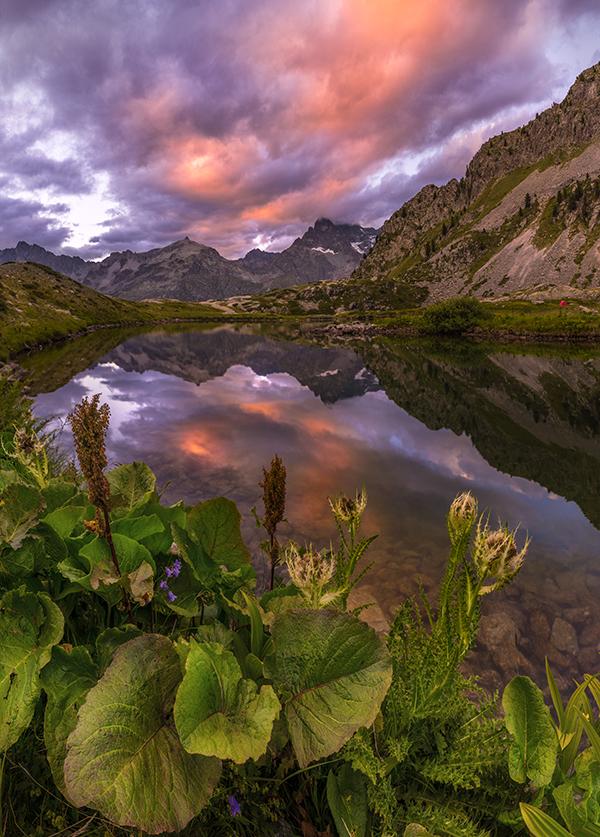 While visiting Pétarel Lake in the French Alps, Shutterbug reader Michael Arzur captured a glorious sunset thanks to preplanning and a bit of luck.
"I realized this shot in the spring," Arzur says, "because to me it's the best season for the mountain lakes. The vegetation is gorgeous with amazing colors that are perfect for a composed foreground. I decided to camp around the lake to enjoy the colors of the sky until the last minute. The lights at this moment were amazing with a beautiful sky for a great mood. It was a really good moment for a landscape photographer."
The tripod-mounted image was taken with a Nikon D610 and a Tamron SP 24-70mm f/2.8 Di VC USD lens at 24mm, f/11, 1/50 second, ISO 100. A Cokin Z-Pro Series G2 Soft ND8 filter was also used. It should be noted that the image is a composite that he achieved by blending three pictures.
To view more of Arzur's landscape images, visit arzurmichaelphotographie.com.
Every month we feature an image in Final Shot from Shutterbug's online Galleries on Shutterbug.com.

FEATURED VIDEO