Splash From Photokina: Olympus Intros Hi-Speed Flagship OM-D EM-1 Mark II Weatherproof Camera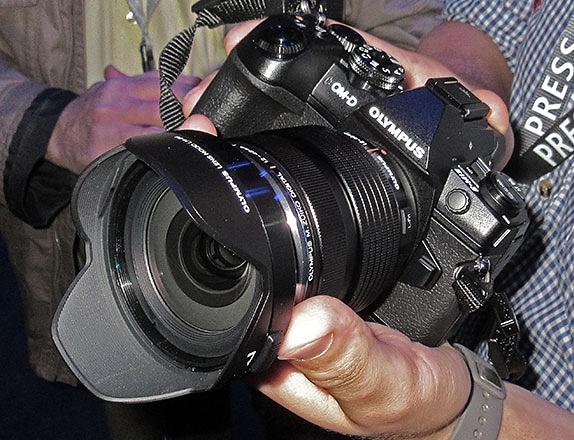 Olympus just unveiled their new flagship mirrorless camera, the OM-D EM-1 weatherproof mirrorless camera designed to deliver maximum speed, superior resolution, mobility and high performance for professional photographers. The camera will be sealed for dustproof, splashproof and freezeproof shooting under harsh conditions.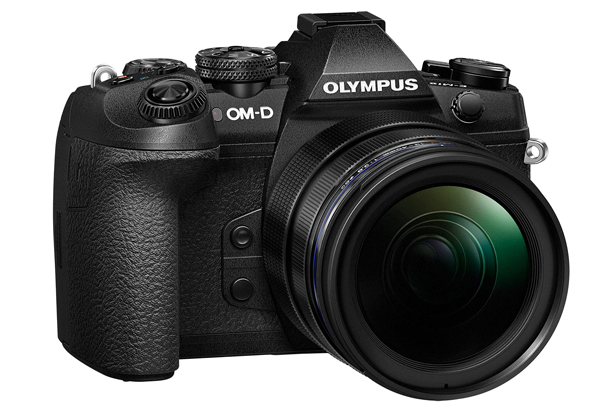 The OM-D EM-1 Mark II gains its speed from a new autofocus system and a new TruePic VIII image processor said to be 3.5 times faster than previous processors. It also features a new 20.4-megapixel Live MOS sensor boasting 121 cross-type focus points with both phase detection and contrast detection AF.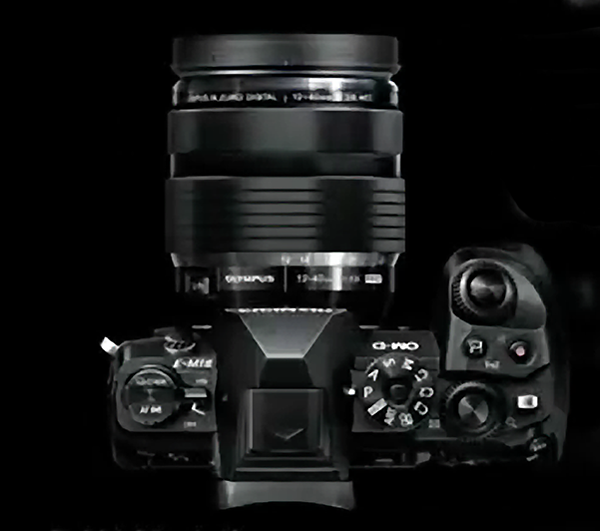 The advanced Dual Fast AF system automatically selects between contrast and phase detection AF depending upon the lens being used, lighting conditions, and camera settings. Olympus says a new algorithm dramatically improves AF tracking performance.
Other key features of the OM-D EM-1 Mark II include a high-speed, high magnification electronic viewfinder with a maximum frame rate of 120fps and a minimum display time lag of only 6 milliseconds. Olympus claims the viewfinder will rival those found in professional full-frame DSLRs.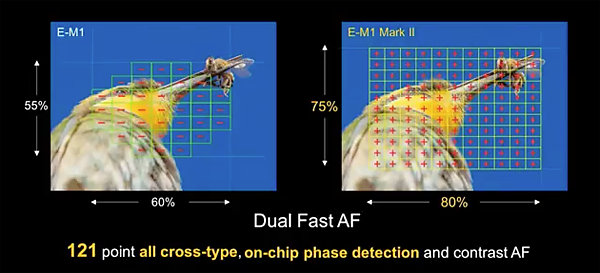 The camera's freezeproof capability extends to 14° F, and a Supersonic Wave Filter dust reduction system vibrates the image sensor more than 30,000 times per second to eliminate contamination while changing lenses.
The OM-D EM-1 Mark II is equipped with in-body 5-axis image stabilization said to provide 5.5 shutter speed steps of compensation. When combined with Olympus lenses equipped with in-lens stabilization, Olympus claims up to 6.5 shutter speed steps of compensation.
Other key features of the OM-D EM-1 Mark II include dual SD memory card slots, a new high-capacity battery and charger, a 50-megapixel hi-res shot mode, and a host of 4K video capabilities.
Olympus also introduced a number of accessories for the OM-D EM-1 Mark II, including the FL-900R weatherproof flash and an underwater case, Delivery of the new camera and accessories is expected "later this year" with pricing to be announced. For more information keep your eye on the Olympus website.

FEATURED VIDEO