Spiff Up Your Photography Wardrobe with These Snazzy Clothes and Accessories from Canon
Our friends across the pond at Canon UK are celebrating the 30th Anniversary of Canon's EOS camera system with a new line of company-branded apparel and accessories.
In addition to clothing, the commemorative items in the Canon UK Merchandise Store includes a collectible miniature 1936 Canon rangefinder camera, a messenger bag and backpack, and two cute baby bibs for the photographers of tomorrow.
We checked with Canon USA and according to spokesperson Leigh Nofi, "Unfortunately at this time there are no plans to make this clothing line available in the U.S." That said, it's a simple matter to go online and order whatever you want.
The casual clothing line includes sweaters, hoodies, and t-shirts in a variety of colors and graphics. There is also a baseball-style cap and a photographer-specific windbreaker with pockets designed for memory cards, batteries and a lens. The jacket also includes a detachable lens cleaning cloth.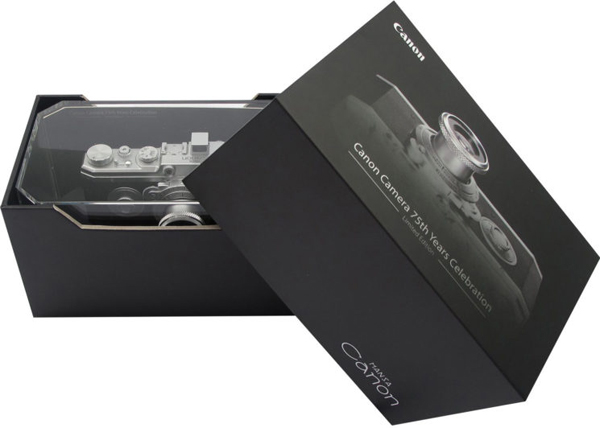 When you visit the Canon UK Merchandise Store you'll see that prices are indicated in British Pounds. Thus, the t-shirts will set you back a bit over $36, sweaters $58, hoodies $60-$65, the windbreaker $156, and the miniature model camera $72. The messenger bag runs about $98 and the backpack $108. If all that sounds a bit expensive, you can still pick up a baby bib for $10.35.

LATEST VIDEO