SpiderPro Medium Lens Pouch and Memory Card Organizer Keep You Organized and Ready to Shoot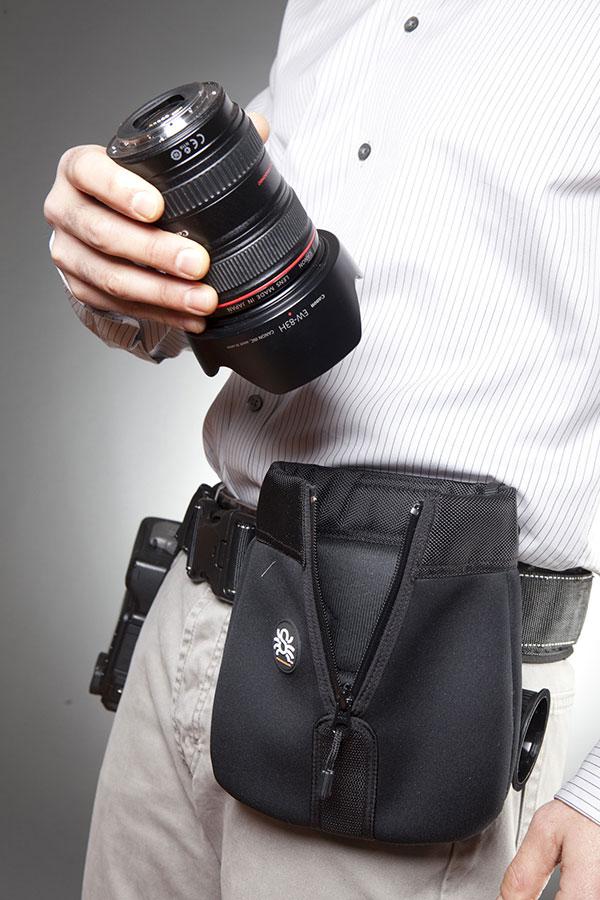 Spider Camera Holster recently introduced two new additions to their popular line of products: the SpiderPro Medium Lens Pouch and the Memory Card Organizer.
The SpiderPro Medium Lens Pouch is crafted from durable Cordura and Neoprene with a water-resistant vertical zipper. The pouch hangs comfortably from any belt and is large enough to accommodate all small (or short) professional zoom lenses with a hood attached.
The design features a side opening allowing for safe, easy access to the lens and includes a smart tether for the rear lens cap. The SpiderPro Medium Lens Pouch can be used with the Spider Monkey accessory clip that attaches to the exterior of the pouch. The price is $65.
Made for use with any belt and designed for fast access, the SpiderPro Memory Card Organizer allows you to easily and comfortably carry as much memory as possible while in the studio or on location. It features a fold-out compartment with room for up to six compact flash memory cards and three secure digital memory cards.
The SpiderPro Memory Card Organizer also offers an internal compartment large enough for a cellphone (or a small notebook), a business card slot and a large elastic front compartment. The suggested retail price is $35.
For more info, visit the Spider Camera Holster website: www.spiderholster.com.

FEATURED VIDEO