GALLERIES
You are here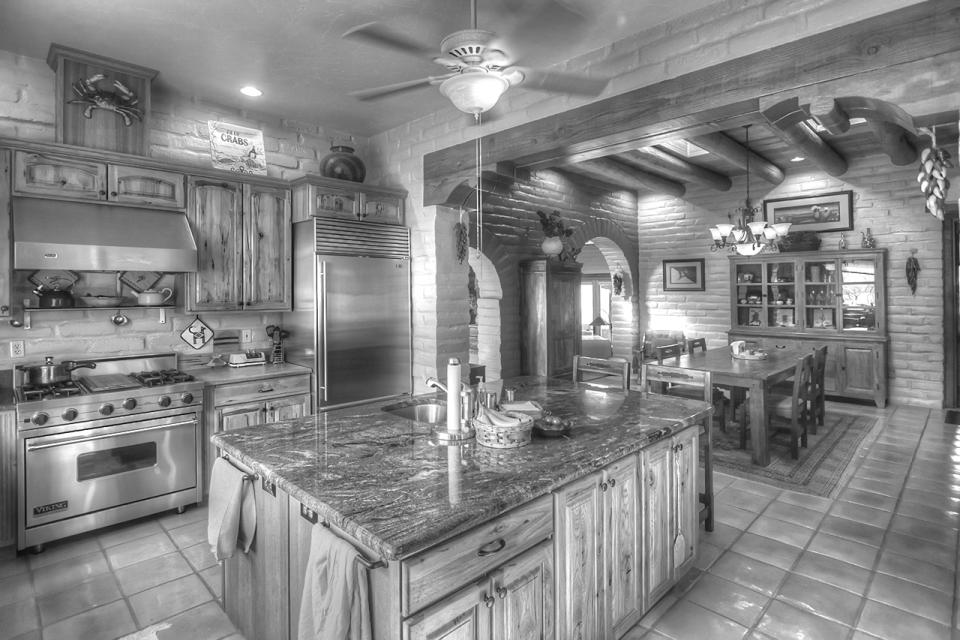 This is the kitchen and dining room of a Territorial Style home South of Tucson. This room was difficult to capture in color due to all of the Southwest saturated Southwest colors used in the dining room and the large number of halogen lights high in the ceiling that cast very orange color cast along the wall.
In black & white you an see the stainless stove, the beautiful graining in the granite center island, and can appreciate the textures of the bricks that make up all of the walls.
This was shot with my old Canon Rebel using a Canon 10-22 mm wide angle lens on a tripod so I could use natural lighting.

Southwest Home in Black & White
Views: 390
Dimensions: 1280x853
Size: 728kb
Filed Under: