Sony SpectaPix Dye Sublimation Printer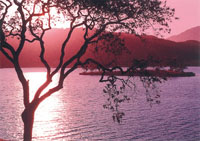 Test prints made from a variety of scans of 35mm and 120 film sizes, including transparencies and color negatives, yielded uniformly rich print images that faithfully replicated the original reproducing ideally the values in each subject.
Photos © 1999, David B. Brooks, All Rights Reserved
Although ink jet photo printers have been at the forefront of photographers' attention lately, the requirements of professional print output still demand the qualities only dye sublimation printing can achieve. In Sony's latest printer for the professional market, the SpectaPix, improvements and refinements over previous models make it ideally suited, even to the precise and subtle reproduction expectations of quality portraiture. In addition, the SpectaPix will produce self-laminated prints that are durable as well as long lasting, and with several surface texture options, without the hassle of changing media. In addition to the new SpectaPix (UP-D70A) printer, new and improved media accompanies it offering greater print resistance to wear and longevity, along with improved saturation and color accuracy. This professionally competitive printer and media from Sony are list priced at $6700, and media cost ranges letter size at $1.86 to A4 Plus at $2.07 per sheet.

The Sony SpectaPix is designed to be used by the Apple Macintosh system as well as Windows 3.X, 95, 98, and NT. Connection to the computer is through a Parallel data port or SCSI interface. The latter should be recommended as data transfer from a computer to the printer using the parallel interface is much slower. Software support, with my testing of the printer with two different Windows machines, consists of a system level driver as well a Photoshop Plug-In (the latter only supports a SCSI connection with Windows 98 and NT).

Setting up the printer, which is a robust, solid, yet compact desktop machine, is very slick and straightforward. The paper supply tray design is very accessible and easy to load, while installing or changing the ribbon is as easy as loading a 35mm film cassette in a point-and-shoot camera. Software installation and setup is also simple and straightforward. I did, however, have to query Sony on using the Photoshop Plug-In with Windows 98 and Photoshop 5.0.2, which is not covered specifically in the printer's documentation. But, I'm sure that will be covered in an addendum soon. The Sony SpectaPix fully supports color management with .ICC/.ICM profile files for each media type, and I found it effectively functional printing from Photoshop.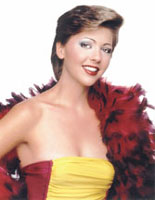 Printing With The Sony SpectaPix UP-D70A. Sony sent along with the printer a package of paper and ribbon, which I found will produce 100 prints. The first I made was from an IT-8 color reference file which I had adjusted and measured against Kodak's aim points so it was optimized as displayed in Photoshop 5.02. This image was the subject of my first print. The resulting print was as close to an exact visual match of an Ektacolor IT-8 reference produced by Kodak as I've seen yet. This was an auspicious beginning, and indicated if anything Sony was understating its claims for color accuracy and quality as part of the SpectaPix performance capabilities.

This first test print encouraged me to test the SpectaPix with a wide range of images in my archives of diverse subjects. I thought for good reason I should have high expectations, and to a large extent the first few prints were the best quality reproductions I'd seen from a desktop printer. But, I was also a little disappointed in a couple of them. I don't know what led me to reexamine these images in Photoshop, but I did and found by tightening up the levels adjustment, tweaking the saturation a bit, as well as shifting the color balance a couple of points, a second print of these disappointing images revealed everything I would hope for. From there I continued to make test prints from scans of 120 film, 35mm, slides, and negatives, from old images and ones recently exposed. And, with each I first checked the Levels, Saturation, and Color Balance in Photoshop to be sure the color correction was optimal. The results did not involve any more disappointments, and soon I acquired an acute eye as to what to look for on-screen in image values that would make the best print of each photograph.

About halfway through the supply of paper and ribbon I moved the SpectaPix to another computer, also running Photoshop 5.0.2 with a calibrated but different monitor, and continued the series of test prints. It took a few prints to re-tune my eyes to tweak the image files so they would print ideally, but once that was accomplished the print qualities fully matched those of the first set. With the paper and ribbon used up, and almost 100 exceptionally fine quality prints as a result, I am thoroughly convinced Sony has in the SpectaPix achieved an extraordinary level of performance in photographic reproduction. Many of the images I test printed had been reproduced by various professional custom labs previously for clients. I now wish those prints I'd delivered in the past had been as fine as those I just printed with the SpectaPix.
For more information about the Sony SpectaPix UP-D70A dye sublimation printer, contact Sony Electronics Inc., 1 Sony Dr., Park Ridge, NJ 07656; (800) 342-5721, (201) 930-1000; or visit their web site at: www.sony.com/professional.
Technical Specifications
Power Requirements: 120v AC, 50/60Hz
Power Consumption: 2.4 AMPS at lOO-I20v AC, Maximum 270w
Dimensions: Approx. 493.8x176x468.8mm, (191/2x7x181/2" )
Weight: Approx. 19kg (42 lbs)
Printing System: Dye transfer sublimation thermal printing
Thermal Head: 2560 elements, 11.8 dot/mm (300dpi)
Gradations: 256 levels each for yellow, magenta, and cyan
Maximum Picture Size: Letter size: 254x203.2mm, (10x8"); A4+ size: 297x215.9mm, (11/4x81/2")
Picture Elements: Maximum, letter size: 3000x2400 dots; A4+ size: 3508x2550 dots
Printing Time: Approx. 85 sec per page for color printing (300dpi); Approx. 115 sec per page for laminate printing (300dpi)
Picture Memory: 30MB
Interface: SCSI x 2, (Amphenole 50-pin connector), Parallel Data In x 1, (Amphenole 36-pin connector)
Accessories Supplied: Ink ribbon holder (1); Paper tray (1); Paper cover (1); Fan cover (1); Bottom cover (1); AC power cord (1); Operating Instructions (1); Warranty Card (1); Registration card (1) (only UP-D7OA); CD-ROM (1)
Optional Accessories:
Color Printing Pack UPC-8811
Color Printing Pack UPC-8817
B/W Printing Pack UPC-8821
Self-laminating Color Printing Pack UPC-8841
Self-laminating Color Printing Pack UPC-741
Self-laminating Color Printing Pack UPC-747

FEATURED VIDEO