GALLERIES
You are here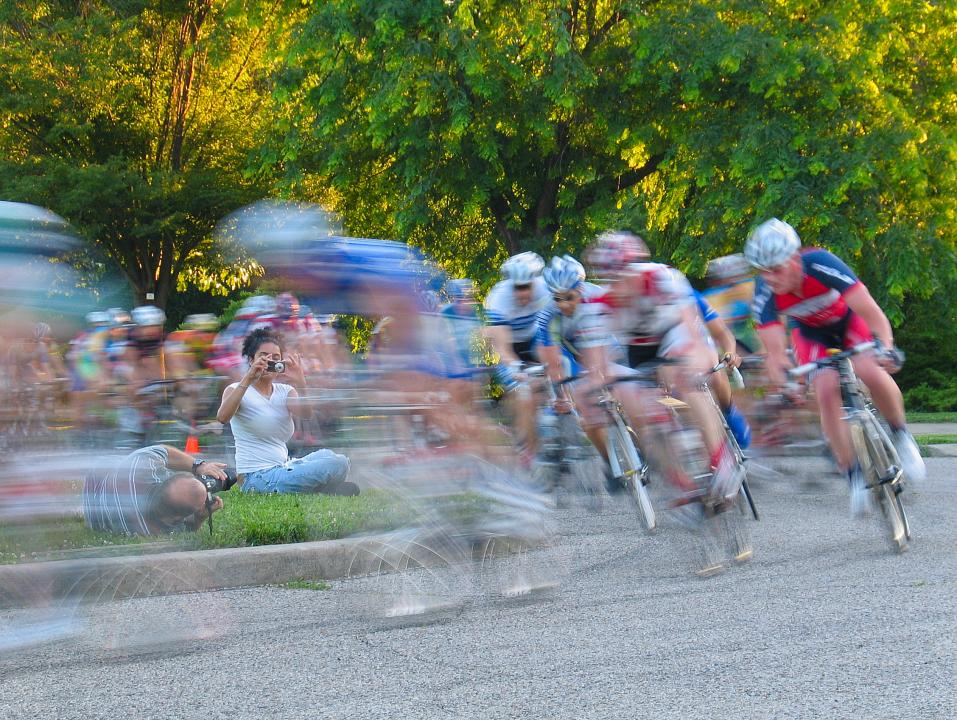 Cycling criterium race held at Ault Park in Cincinnati, OH. Objective is to capture a rider in sharp focus with other riders in a trailing blur.
It was an unexpected surprise to have in sharp focus other photographers taking images with the expected cyclist in a blur.
Canon PowerShot G5 at 1/15th second with built in 3-stop ND filter.

Smile For The Camera
Views: 232
Dimensions: 2256x1698
Size: 1704kb
Filed Under: