Sigma 70-200mm f/2.8 DG OS HSM Sports Zoom Lens Review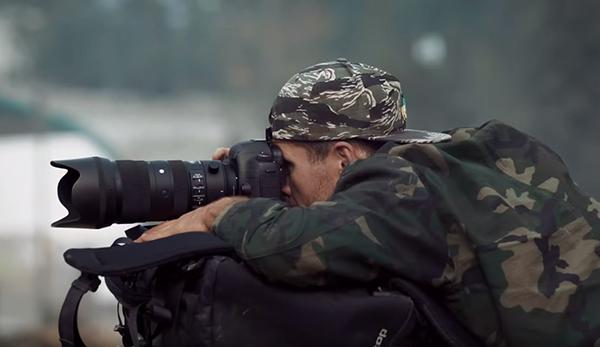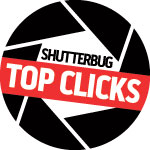 Admit it. You've always wanted a 70-200mm f/2.8 zoom lens. For many professional and enthusiastic amateur photographers, it's the backbone of their lens arsenal. The new Sigma 70-200mm f/2.8 DG OS HSM Sports zoom lens ($1499) is a great candidate if you're ready to take the plunge.
Whether you take pictures from the back row of your child's middle school auditorium, the grassy plains of the Serengeti or the 50 yard line at Soldier Field, a fast telephoto zoom is your ticket to more photographic opportunities—and more great pictures. A 70-200mm f/2.8 is ideal for wildlife, sports, travel, weddings, portraits, news and many other camera pursuits. If you own a Sigma, Canon or Nikon DSLR you have many choices, including the new Sigma 70-200mm f/2.8 zoom lens.
To make it clear, this is a review of the latest Sigma 70-200mm f/2.8 DG OS HSM Sports. A similar, older model, the Sigma APO 70-200mm f/2.8 EX DG OS HSM may be available at a lower cost. One difference is the optical construction: the newer model, the subject of this review, has more FLD elements for superior aberration correction.

Specifications/Benefits
The Sigma 70-200mm f/2.8 DG OS HSM is an advanced high-speed telephoto zoom and part of Sigma's Sports series of lenses. Aperture range is f/2.8 to f/22. The aperture does not constrict during zooming, so you can shoot at f/2.8 throughout the entire range. The advantage of a 3X zoom that has a fast f/2.8 aperture may seem obvious at first—you can shoot in low light situations.
That's very true, of course, but of equal importance is the brighter viewfinder that the fast f/stop provides. And to many users, the most important benefit is the intentionally short depth of field when used at 200mm and f/2.8, as well as, perhaps, the desirable bokeh that comes along with that. This lens configuration has a lot to offer even before you consider all of the extra goodies Sigma added to their contender.
The 70-200mm f/2.8 DG OS HSM uses Sigma's proprietary Hyper Sonic AF Motor (HSM) which can be overridden easily for manual adjustment or control. Sigma's Intelligent OS Image Stabilization system counteracts camera shake. Stabilization benefit is equivalent to approximately four f/stops. The Intelligent OS system has two modes and provides effective stabilization when moved horizontally, vertically, or diagonally—regardless of the position of the lens.
Construction is dustproof and splash-proof. This is truly an outdoor lens and can be used with confidence in weather that's less than perfect. That said, I always feel compelled to warn photographers to use good judgment and avoid downpours, hot tubs, beer fights and other stupid situations that could damage their equipment—regardless what brand of gear they own.
A large portion of the lens barrel is made of magnesium alloy for strength and stability. Filter size is 82mm and the external surface of the front lens element is protected by a coating that's hydrophobic (water repellent) and oleophobic (oil repellent). The coating not only protects the lens from moisture and minor abrasions, it also makes it easier to clean.
The lens is equipped with a focus limiter so you can limit the seek range for faster AF response. Normal focusing range is from 47.2 inches to infinity. When limited, autofocus is restricted to 3 meters (117 inches) to infinity.
I did not encounter any excessive or lengthy focus seeking regardless which setting I used, even though I tried to create some. Also included is a useful, non-removable, rotating tripod collar with a popular Arca Swiss compatible fitting.
This zoom measures 8 inches long without lens hood and is 3.7 inches in diameter. For our metric readers, that's 202.9 mm by 94.2 mm. The included reversible lens hood adds about 3 more inches to the impressive overall length.
The weight is just a shade less than four pounds. Frankly, it felt on the heavy side so I compared the specs to similar products from Canon and Nikon which are listed below.
Weight Comparison Pounds / Grams / Ounces
Sigma 70-200mm f/2.8 DG OS HSM Sports 3.98 / 1805 / 63.7
Canon EF 70-200mm f/2.8L IS III USM Lens 3.26 / 1480 / 52.16
Nikon AF-S 70-200mm f/2.8E FL ED VR 3.15 / 1430 / 50.4
Optical Construction
The optical formula employs 24 elements in 22 groups, including nine FLD elements and one SLD element. SLD is an abbreviation for Special Low Dispersion. FLD is used to identify glass that has low dispersion performance approximately equal to fluorite glass.
The specialized glass is used to correct aberrations and improve image quality. Appropriate surfaces are treated with Super Multi-Layer Coating.
The lens diaphragm consists of 11 blades and produces a rounded aperture at most f/stops, thereby enhancing bokeh. The Sigma 70-200mm f/2.8 DG OS HSM Sports is compatible with Nikon's electromagnetic diaphragm mechanism and Canon's Lens Aberration Correction firmware.
As one would expect, the zoom works properly with Sigma teleconverters, but for the record I didn't try one. Minimum Focusing Distance is 47.2 inches (120 cm) and that produces a magnification ratio of 1:4.8.
Handling and Feel
For a lens that's only 8 inches long, the Sigma 70-200mm f/2.8 DG OS HSM Sports is no lightweight, pushing the scales at nearly four pounds. The attached rotating tripod mount serves as a useful carrying handle and protects the camera's lens mount from excessive strain when used with a tripod.
The lens does not have independent strap lugs (no 70-200mm f/2.8 lenses do, to my knowledge) so if you hope the carry the camera-plus-lens by the neck strap, I suggest you look into a harness like the rigs from Cotton Carrier.
Center of balance was perfect on my Canon 5D series DSLRs. I was able to handhold repeated shots with zero difficulty, even under abysmal lighting conditions.
Although these seem like small details, the locking lens hood is very high quality and super fast and easy to attach or remove. Also, Sigma includes a high quality, nicely padded lens case.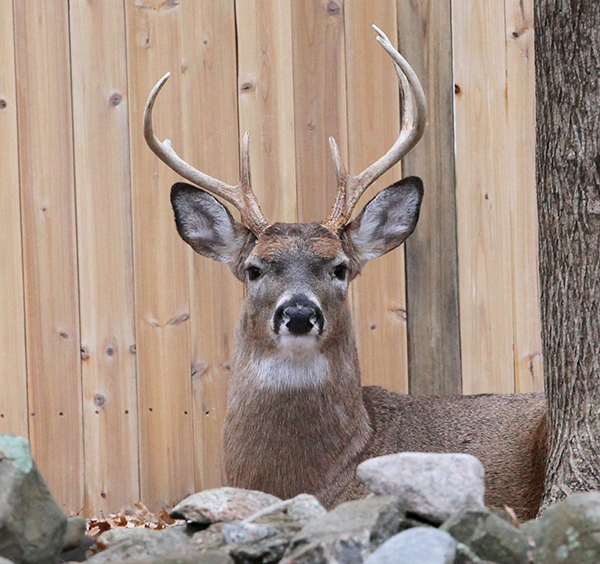 Performance Summary
When I evaluate any 70-200mm lens I look for these things: how fast can I go from shoulder to capture (i.e., from carrying the lens "at rest" to actual exposure), how well does it perform in low light, and finally, overall image quality. The Sigma 70-200mm f/2.8 DG OS HSM Sports earned high marks in all three categories.
Taken as a whole, sharpness, color fidelity and image contrast were superb. Image Stabilization was completely effective and the AF was fast and quiet. In a nutshell, nothing was left wanting.
Conclusion
Sigma's 70-200mm f/2.8 DG OS HSM Sports is a "zoom with all the trimmings." It's fast. It delivers excellent image quality. It offers optional fine tuning via switches, and ways to calibrate, customize and update using your PC and the Sigma USB Dock. It is very, very well made and offers a lot for the money.
Price and Availability
The Sigma 70-200mm f/2.8 DG OS HSM Sports is available now from your favorite camera store for $1499 in Sigma, Canon and Nikon full-frame DSLR mounts. Visit Sigma's website for more information and an interactive directory map of authorized Sigma resellers.
—Jon Sienkiewicz

FEATURED VIDEO