Sigma 45mm f/2.8 DG DN Lens Review
At first glance, the Sigma 45mm f/2.8 DG DN seems to be a run-of-the-mill, reasonably fast normal lens designed to cover the full frame format. In fact, its 45mm focal length is closer to normal than the classic 50mm, as determined by the diagonal of 24 x 36mm frame, which measures 43.26mm.
However, since the L-mount version of the Sigma 45mm f/2.8 lens is the standard lens for the groundbreaking ultra-compact Sigma fp full frame mirrorless camera, you might expect that Sigma, a leading independent lens manufacturer, would go all out to make it something special—and they sure have. (The lens also comes in a Sony E-Mount version.)
The first clue about the Sigma 45mm f/2.8 lens' unexpected greatness is its optical design: a state-of-the-art, 8-element, 7-group formula that incorporates two aspheric elements, and an internal focusing, floating element construction to achieve an impressively high level of correction for chromatic aberrations, distortion, etc., and outstanding image quality overall. It's similar but not identical to designs used in recent Zeiss lenses such as the high-end Sonnar T* 35mm f/2.8 ZA.
Even wide open at f/2.8, the Sigma 45 is extremely sharp in the center of the field, with only slight fall off and vignetting in the corners. By f/4 sharpness, resolution, and contrast across the frame are superlative, and this level holds from f/4 to f/11, dropping off a bit only at f/16 due to diffraction.
Sigma 45mm f/2.8 DG DN Lens Specifications
Mount: L-mount (reviewed) and Sony E-mount
Lens construction: 8 elements in 7 groups
Angle of view (35mm): 51.3°
Number of diaphragm blades: 7 (Rounded diaphragm)
Minimum aperture: f/22
Minimum focusing distance: 24cm/ 9.4in.
Maximum magnification ratio: 1:4
Equivalent APS-C focal length: 68mm
Filter size: 55mm
Dimensions: Diameter x Length: 64.0mmx46.2mm/ 2.4in. x 1.8in.
Weight: 215g/ 7.5oz.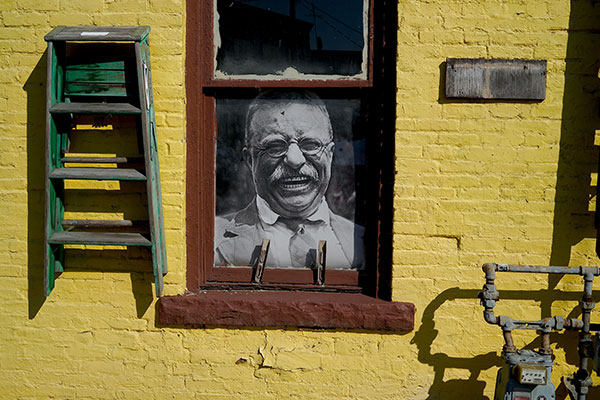 Build & Features
While this compact, lightweight lens officially bears Sigma's Contemporary designation denoting lenses targeting a broader market, the build quality of this robust, all-metal-bodied lens is superb—on a level approaching Sigma's high-end Art lenses.
The Sigma 45mm f/2.8 lens also features a dedicated aperture ring calibrated in 1/3 stops, a built-in stepping motor that provides fast, precise AF performance, especially important when shooting video, and a fairly narrow but grippy manual focusing ring that operates with the silky smoothness and well-damped action typical of the highest-quality manual focus lenses. While it's not fully weather-sealed, the lens does offer a dust- and splash-proof mount and comes with an attractive and effective fluted, metal lens hood.
Perhaps the most unusual and distinctive aspect of the Sigma 45mm f/2.8 DG DN is that it not only achieves very high MTF levels (the best objective measurement of imaging performance) but also provides gorgeous natural rendition and beautifully smooth, attractive bokeh. This is clearly evident in several of the images accompanying this review.
How did Sigma do it? Essentially by taking an innovative approach, namely controlling and using spherical aberrations creatively rather than correcting them completely.
To paraphrase one of Sigma's top optical engineers: "While the effect of not fully correcting all spherical aberrations is to lower MTF performance due to flare, we made sure that all other aberrations, especially color aberrations, were virtually eliminated. The result was unexpectedly great MTF performance at high frequencies, low spherical aberrations at or near infinity, and beautiful bokeh at moderate and close focusing distances where it's most important in achieving artistic results. In short, while the optical design of this lens is quite different from that of classic vintage lenses, it is similar in that it makes use of residual optical aberrations to achieve beautiful bokeh and smooth, natural 3-dimensional rendition."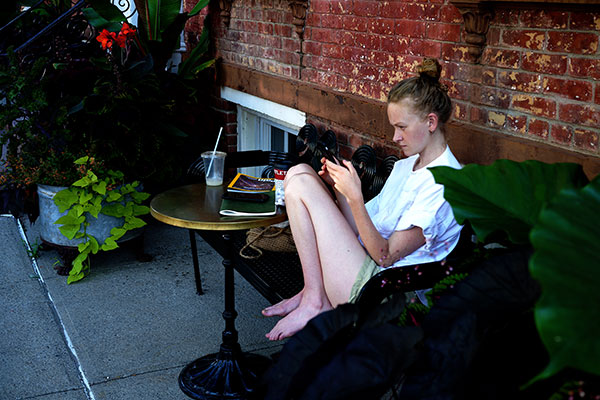 In addition to delivering smooth bokeh and rounded out of focus highlights thanks in part to its rounded 7-bladed diaphragm, and enhancing the 3-dimensional impression of objects like many classic vintage lenses, the Sigma 45mm f/2.8 focuses down to 9.4 inches (1:4) for compelling frame-filling close-ups, provides a durable precision brass mount, balances and handles extremely well on the Sigma fp used for this review, and has an convenient AF/MF focus switch on the barrel. Turn the large, super-legible aperture ring to the A setting and aperture setting are transferred to the overhanging main control dial surrounding the shutter release button, a handy and intuitive arrangement.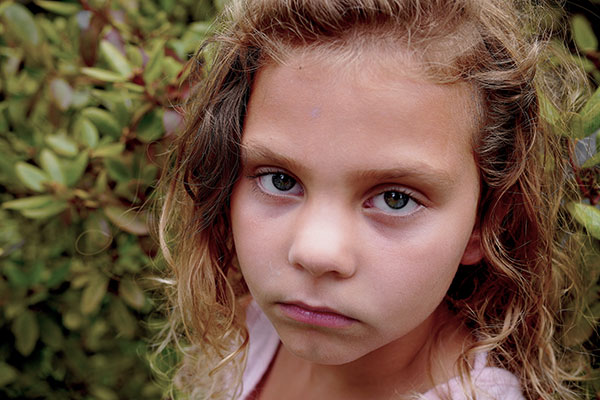 Conclusion
In short, while the Sigma 45mm f/2.8's aperture and focal length specs may not bowl you over, this lens is a magnificent shooter with a unique high-performance profile that can capture images that will make any accomplished photographer smile. The fact that its reasonably priced at under $500 should place it squarely on the A-list for anyone with an L-mount or Sony E-mount camera.
Pros
+ Compact, lightweight, and well balanced on camera
+ Robust, superbly constructed all-metal body with brass mount
+ Built-in stepping motor for high-speed AF, enhanced video performance
+ Outstanding optical performance with impressive sharpness and resolution
+ Beautiful natural rendition and attractive bokeh
+ Close focusing to 9.4 inches (1:4 magnification)
+ Minimal focus breathing (critical when shooting video)
+ Reasonably priced, an excellent value for the money
Cons
- No built-in image stabilization (OSS)
- No fluorine coating for moisture resistance, easy cleaning
- No click-less option for aperture ring for shooting video
- Relatively narrow focusing ring
Sigma 45mm f/2.8 DG DN Lens Pricing
Buy the Sigma 45mm f/2.8 DG DN Lens on Amazon in a Sony E-mount version for $471.88. You can also buy the L-mount version of the lens on Amazon for $498.96.
(As an Amazon Associate, Shutterbug earns from qualifying purchases linked in this story.)

FEATURED VIDEO