Sigma's APO 50-150mm f/2.8 EX DC HSM & 70mm f/2.8 EX DG Macro; A "Constant Aperture" Zoom And A Multi-Platform Close-Up Lens
Because most consumers demand very compact, lightweight equipment, the majority of lenses are designed with a relatively small aperture: f/4 to f/5.6, for example. That makes sense because the same focal length with a wide aperture would be larger, heavier, and more expensive due to the oversized optical elements and barrel. Even so, many photo enthusiasts really appreciate an aperture of f/2.8, available with some high-grade lenses, such as the two new Sigma models that I tested. The primary advantage is the ability to shoot at faster shutter speeds in low light or during sports events without the need to use higher ISO levels that can degrade image quality. As a bonus, autofocus speed and reliability in dark locations may also be better because more light reaches the AF sensor.

Although quite different in certain respects, the Sigma "digital only" 50-150mm f/2.8 zoom and the "multi-platform" 70mm f/2.8 Macro share some attributes. The most noteworthy similarities include rugged construction with metal barrels; digital ptimization (using unspecified technology) for high sharpness/brightness across the frame; extensive use of super multilayered lens coating to minimize flare and ghosting; and a remarkably high level of correction for optical aberrations with several low dispersion glass elements. More importantly, all of these features combine to make both Sigma lenses superior performers in their categories.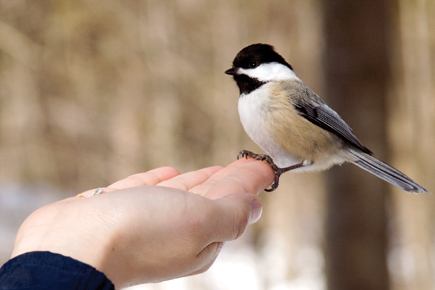 Especially on a compact/lightweight Canon EOS Digital Rebel XTi, the 50-150mm zoom never became a burden during an all-day hike with my family. Far more portable than a multi-platform 70-200mm f/2.8 zoom, this smaller lens is equally desirable in all respects, except for the shorter focal length. (Image made at 150mm at f/5.6, using a 580EX flash unit and a super multi-coated Hoya polarizer.)
All Photos © 2007, Peter K. Burian, All Rights Reserved
Sigma Zoom Lens
Roughly equivalent to the 70-200mm f/2.8 HSM zoom in terms of equivalent focal length when used with an APS-C sensor, the APO 50-150mm f/2.8 EX DC HSM is a miniature version of that multi-platform lens. It's 21 oz lighter but just as rugged with a scratch-resistant metal barrel. It also features a wide, rubberized focus and zoom ring, both with plenty of friction for a familiar feel. This newer zoom does not accept a tripod-mounting collar, however, but that's not a problem considering the modest size/weight. It's tiny when compared to the 70-200mm f/2.8 zoom because of the shorter focal lengths and because a "digital only" zoom does not need to project the larger image circle required to fill a 35mm film frame. Naturally, this lens would cause serious darkening of the edges of the frame if used on a 35mm SLR camera or a Canon D-SLR with a larger than APS-C sensor.

Like its full-size sibling, this tele-zoom is equipped with a Hyper Sonic Motor (HSM), an ultrasonic system that provides very fast, nearly silent AF operation. Because HSM is compatible only with Canon, Nikon, and Sigma SLR cameras, Sigma is making this zoom only in those three mounts. Even when shooting in AF mode, manual focus is always available with HSM, allowing for slight touch-ups when necessary. Note, too, that this lens also employs internal focusing. That helps accelerate autofocus (because fewer lens elements must be shifted) and ensures that the barrel does not extend or rotate; hence, a polarizing filter's effect never changes while focusing or zooming.
| | |
| --- | --- |
| | |
| Although it's priced to attract the serious photo enthusiast, the Sigma 50-150mm f/2.8 zoom is a pro-caliber lens in all respects. It proved to be an excellent choice for recording the models during a bridal show with reliable tracking focus and high resolution even at the wide f/3.5 aperture that I frequently used during this event. (Location courtesy of the 2007 Burlington/Oakville Bridal Show.) | My favorite image from the bridal fashion show, this 10-megapixel raw capture (using the 50-150mm zoom) made for a superb 13x19" print. Don't mistake the blurring of the subjects behind the point of focus for lack of resolution. That's simply a sign of shallow depth of field caused by the use of a wide aperture, f/3.5 in this case. (Location courtesy of the 2007 Burlington/Oakville Bridal Show.) |
As the APO (Apochromatic) designation suggests, this zoom is exceptionally well corrected for chromatic aberration, with four pieces of Special Low Dispersion (SLD) glass. This combination causes all wavelengths of light to focus on the digital sensor plane for really great image quality, particularly at wide apertures, with very high sharpness and freedom from purple fringing around subject edges. Super multilayered coatings on numerous elements minimize the risk of flare and "ghosting" (reflections in the shape of the lens diaphragm) caused by a highly reflective digital sensor. That feature, plus the deep lens hood, also provides
great resistance to flare from external light sources, making for images with higher contrast.

Evaluation: While shooting stock photos using a Canon EOS Digital Rebel XTi, I found this rugged but compact 80-240mm equivalent zoom to be ideal in every respect. The combination of HSM focus motor plus wide maximum aperture (that transmits a great deal of light to the AF sensor) definitely paid off. Even in low light, the camera focused quickly and reliably; continuous tracking focus was incredibly fast, too. As expected, this APO lens also proved to be outstanding in terms of ultrahigh resolution and snappy contrast even in strong sidelighting. All zooms produce some shading (darkening at the corners) but this one is surprisingly well corrected; by f/4.5, edge brightness is excellent.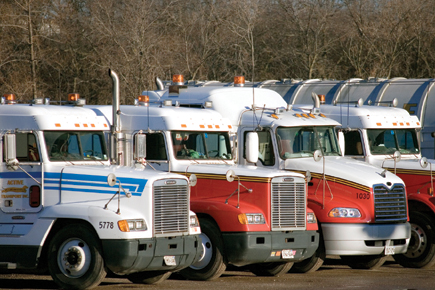 Like nearly all tele-zoom lenses, the Sigma 50-150mm lens produces the very best image quality at the shorter focal lengths. And yet, even at the 150mm end, sharpness is high across the entire frame by f/4, impressive performance for a relatively affordable pro-grade f/2.8 zoom. (Image made at f/4 at ISO 400, with a Canon EOS Digital Rebel XTi and a super multi-coated Hoya polarizer.)
Optimal performance (superlative) was provided at f/5.6 and f/8 in the 50-110mm focal length range, although I never hesitated to shoot at f/4. My best images made for gallery-quality 13x19" prints. The wider f/2.8 aperture was useful, too, for faster shutter speeds; resolution of fine detail is still high, particularly around the central area of the frame. When using the 110-150mm range, it was definitely worth stopping down to f/4, and to f/5.6 when maximum edge sharpness was necessary. This is an incredibly fine showing in the 50-110mm range and remarkably good at the longer focal lengths. Overall, the Sigma 50-150mm f/2.8 zoom is definitely of professional caliber. While this may not be a totally fair comparison, I found this "digital only" zoom to be even better than the highly rated multi-platform Sigma 70-200mm f/2.8 HSM Macro zoom, particularly in terms of wide aperture image quality.

Sigma Macro Lens
A true macro lens capable of 1x magnification, the Sigma 70mm f/2.8 EX DG Macro can reproduce a tiny subject as life-size on a 35mm film frame or a full-frame digital sensor. Mount the lens on a digital camera with the more typical smaller (APS-C size) sensor and it provides higher "apparent magnification." This effect occurs because only a portion of the large image circle projected by the lens is recorded by the small sensor. In other words, the field of view is being cropped and that's reflected in the viewfinder. While that effect is not produced by higher magnification, the subject does appear larger because less of the scene is included in the image area.
Most of the "macro" designated zoom lenses can focus close enough to provide 0.25x magnification (Photo A) but the Sigma 70mm lens is capable of a full 1x magnification (Photo B) when used with a 35mm SLR or a D-SLR with full-frame sensor.
This is a very rugged lens but it's not equipped with the Hyper Sonic Motor, so it employs conventional autofocus. The optical formula boasts a Special Low Dispersion (SLD) element plus two pieces of high refractive index SLD glass to minimize chromatic aberration. Like all recent Sigma lenses, it benefits from superior multilayered coating for remarkably effective flare control. At first glance, this lens is quite compact but when set for the minimum focus distance, the inner barrel does extend by 2", making the overall length a full 5.76". That can be a problem in nature photography, because the front element will be very close to the subject in high-magnification photography. The lens hood is certainly unusual. Instead of attaching in a typical manner, it screws into the filter threads of the lens; since the front of the hood is threaded, you can still use a (77mm) filter.

FEATURED VIDEO