Shows To See: Color Rush: 75 Years Of Color Photography In America: Milwaukee Art Museum: February 22-May 19, 2013
Color in photography has had a checkered history. Although photographs in color had been desired since the medium's invention in the nineteenth century, commercially viable color photographic processes were not available until the early twentieth century. By that time, monochromatic photography had become a common part of everyday life, so much so that black-and-white images seemed "real" despite their chromatic deficiencies. As color photographic technologies developed, discussions about the realism of black and white versus color emerged.
Color Rush: 75 Years of Color Photography in America captures the medium's evolution throughout the first seven decades of the twentieth century, exploring the historical developments that led to color photography becoming the norm in popular culture and fine art. With framed photographs, as well as publications, slide shows, and film clips, this exhibition and catalogue present the story of color photography in America as it has never been told before.
The exhibition charts—from magazine pages to gallery walls, from advertisements to photojournalism—the interconnected history of color photography in the United States from 1907 to 1981 through nearly 200 objects.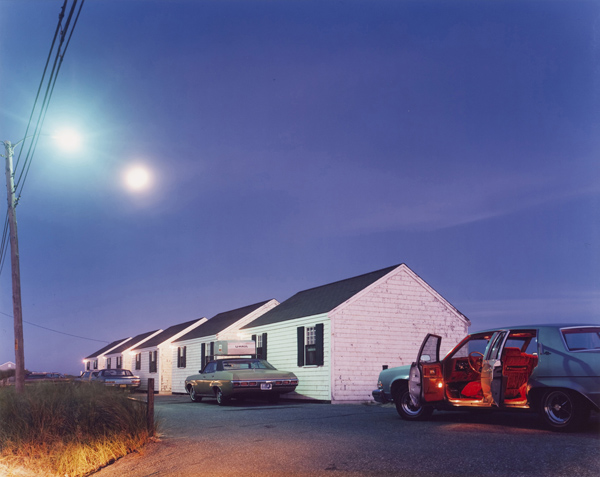 "Respectively, these years mark the introduction of the first commercially available color photographic process—the autochrome—and the published survey that signified the widespread acceptance of contemporary art photography in color," said Lisa Hostetler, exhibition co-curator. "In the intervening years, color photography captured the popular imagination through its visibility in magazines such as Life and Vogue, as well as through its accessibility on the marketplace thanks to companies such as Kodak. At the same time, artists were exploring the potential of color photography for their own creative practice."
Co-curator Katherine Bussard adds, "This exhibition and catalogue give form to the fascinating dialogue that always surrounded American color photography. Together, Lisa Hostetler and I set out to rectify the problematic—if prevailing—notion that color photography prior to the 1970s was either amateur or commercial and only recognized as such. The historical reality was never that simple, never so definitive."
Among the artists represented in the exhibition: Ansel Adams, Harry Callahan, William Eggleston, Walker Evans, Nan Goldin, Jan Groover, Barbara Kasten, Saul Leiter, Susan Meiselas, Joel Meyerowitz, László Moholy-Nagy, Nickolas Muray, Paul Outerbridge, Eliot Porter, Cindy Sherman, Stephen Shore, Alfred Stieglitz, Edward Steichen, Joel Sternfeld, and Edward Weston.
The exhibition is co-curated by Lisa Hostetler, former curator of photographs at the Milwaukee Art Museum and currently McAvoy Family Curator of Photography at the Smithsonian American Art Museum, and Katherine A. Bussard, associate curator of photography at the Art Institute of Chicago. An exhibition catalogue accompanies the exhibition.—Edit supplied by museum staff.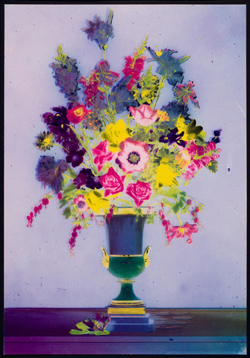 About The Milwaukee Art Museum
Celebrating its 125th anniversary in 2013, the Milwaukee Art Museum collection houses over 30,000 works, with strengths in 19th- and 20th-century American and European art, contemporary art, American decorative arts, and folk and self-taught art. The Museum campus is located on the shores of Lake Michigan and spans three buildings, including the Santiago Calatrava-designed Quadracci Pavilion and the Eero Saarinen-designed Milwaukee County War Memorial Center.
For more information, please visit www.mam.org.

LATEST VIDEO

SPONSORED VIDEO
Testing Tamron's SP 150-60mm G2 lens while capturing birds and alligators in Apalachicola, Florida.